It was 15 degrees Celsius and a nice and warm day in my garden yesterday, I was out doing a bit of gardening and took the photos for this month's Garden Blogger's Bloom Day. Being middle of November and less than 6 weeks till Christmas, I can't help thinking of those freezing cold and wet days we had in May and June – 15 degrees and a bit of sunshine would have been welcome back then! When I started looking at the photos I had taken yesterday evening I realised that all of them were pink – pink flowers on all the photos! I had not really noticed that when I walked around photographing, but getting them all up on my computer screen, I had my theme for today's post :-)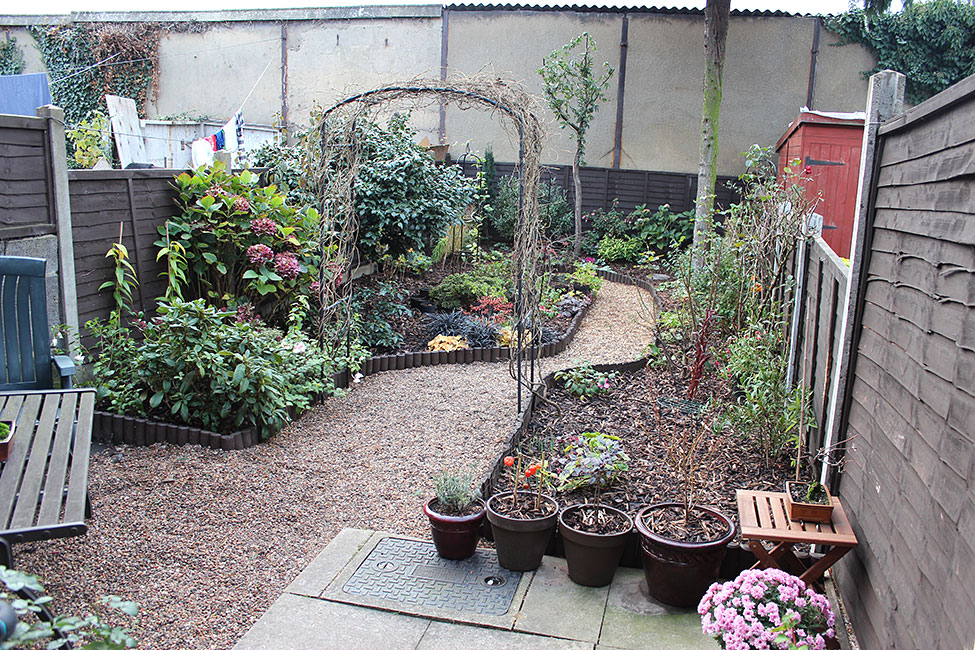 My garden gets more and more empty as the herbaceous plants are dying down. At this time of year one would think that not much is in flower in a garden in London – but come for a walk with me and be surprised :-) And the spring bulbs are already on their way up, it won't be long before the beds are filled with an explosion of colours. The newly planted irises have actually made a very early start, they are already 12-15 cm up above ground – I do hope they will be safe through the cold period we will get before spring actually starts.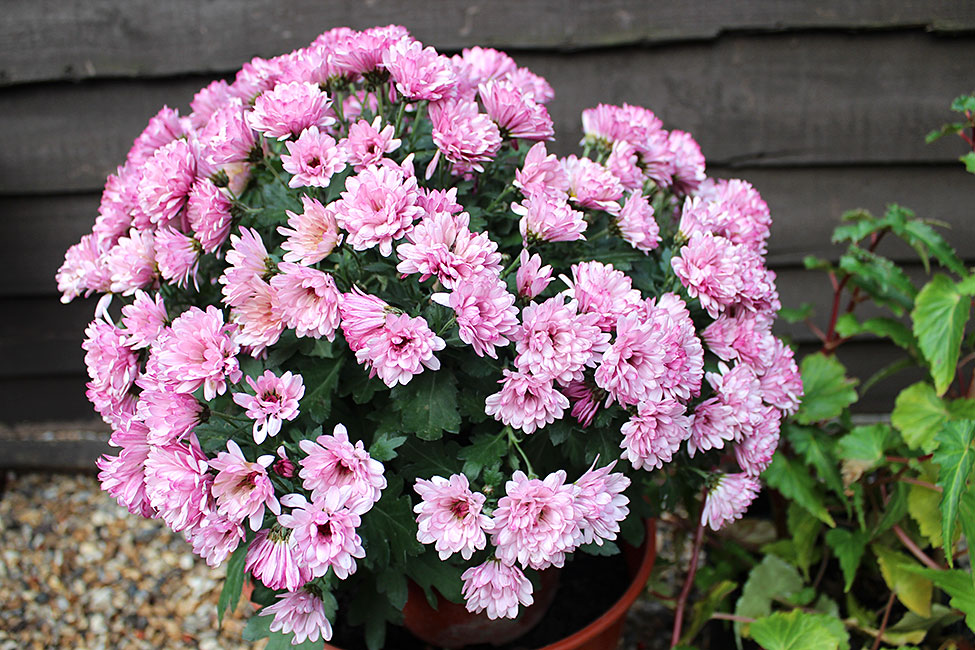 Here is the first entry on my pink theme; a chrysanthemum. It is one of those potted only meant to last the winter.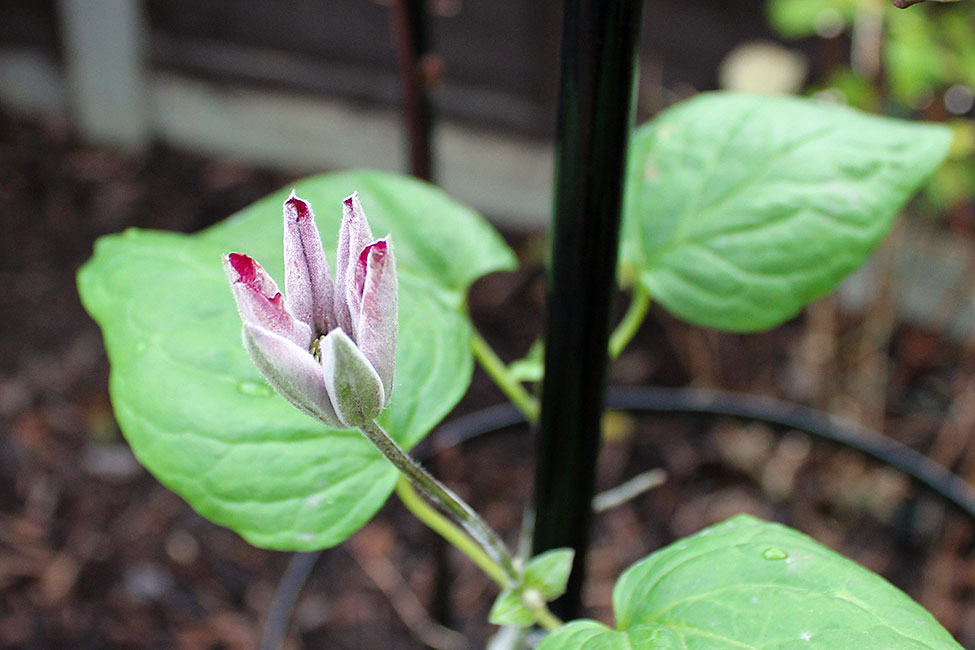 And my Clematis 'Niobe' decided to produce some more flowers, after a 2 month break, I had hoped this flower would open fully by today, but it didn't. You can however just about see the amazing dark pink colour it will be when fully opened.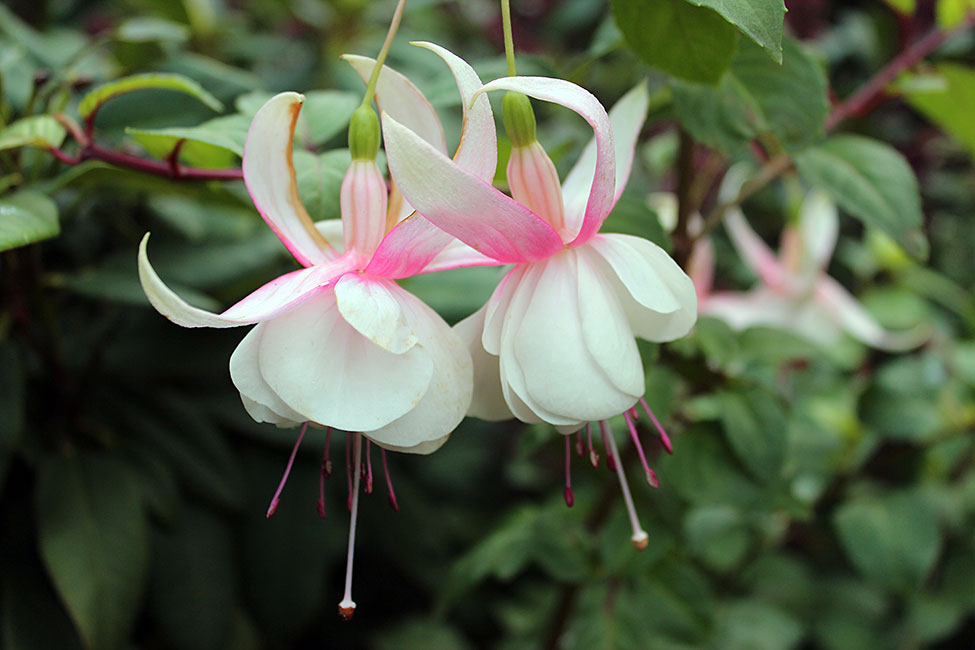 My fuchsias are at their best right now, they like the cold nights and relatively warm days and are still producing new buds. This is Fuchsia 'Annabel'.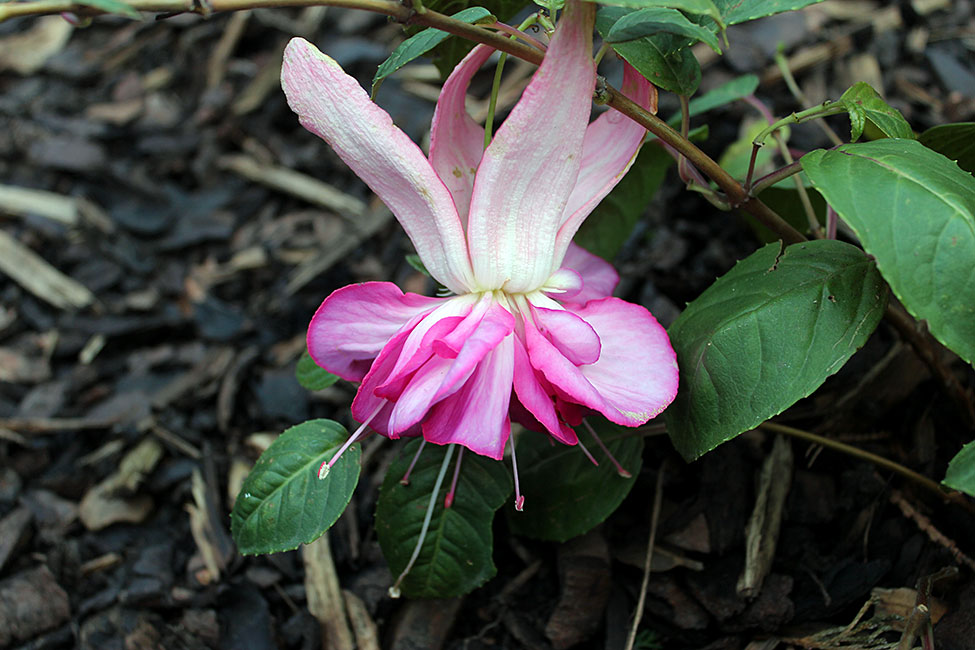 And here is the last flower of Fuchsia 'Bella Rosella', I doubt there will be any more flowers from this particular fuchsia this year, but she has been a star in the garden!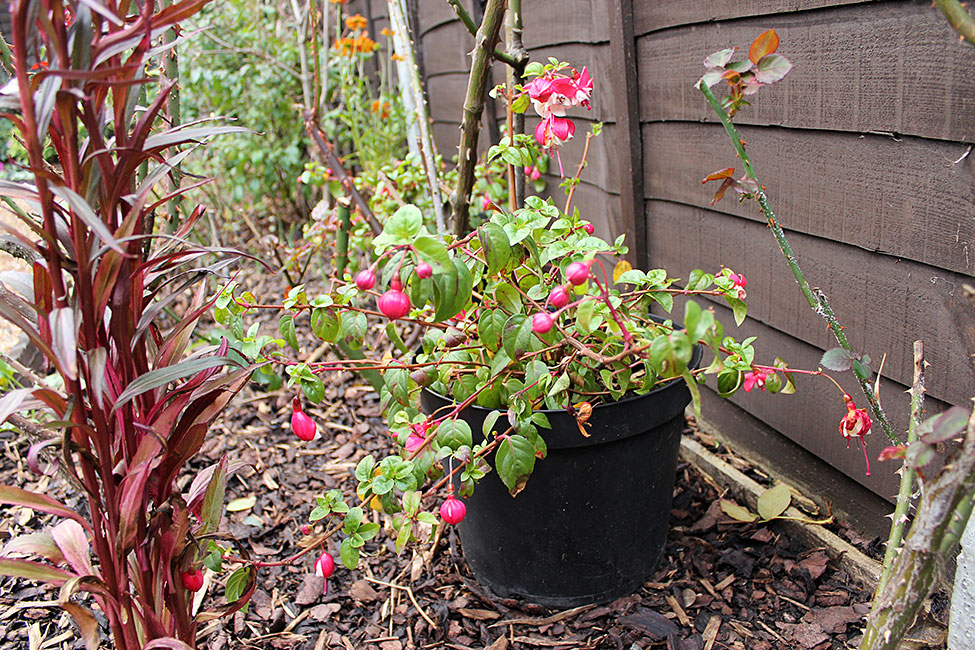 This is Fuchsia 'Sir Matt Busby', I have 4 of them in large pots and use them as in-fillers in empty spaces when other bulbs or plants have died down.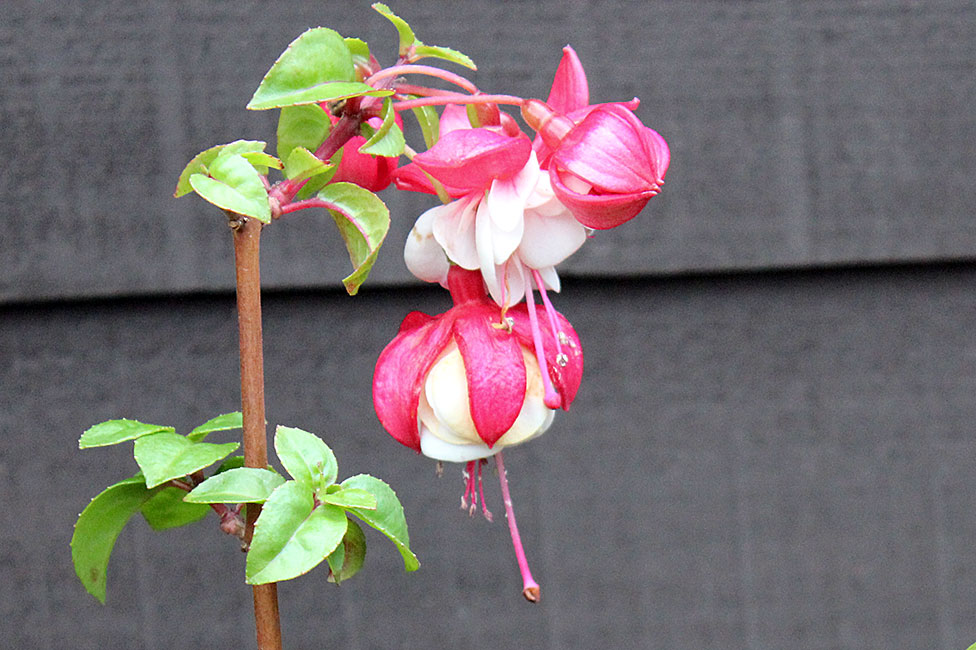 Fuchsia 'Sir Matt Busby'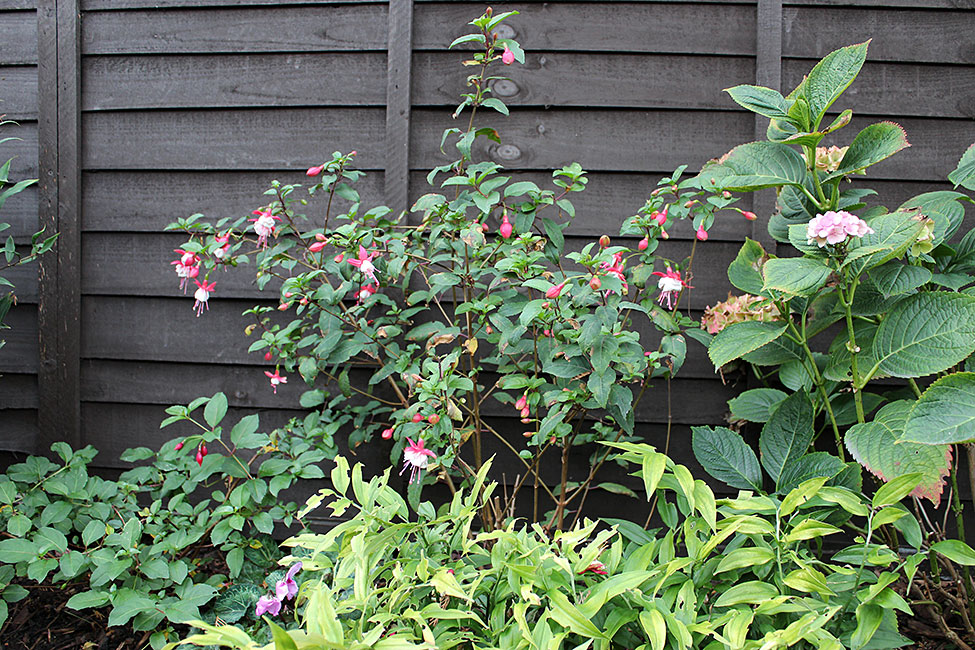 And here is from left: Fuchsia 'Mrs Popple' and in the middle Fuchsia, 'red and white'. The hydrangea to the right is still producing new flowers, pink of course! And if you look very closely at the bottom left corner, you can see a pink cyclamen that has just started to flower.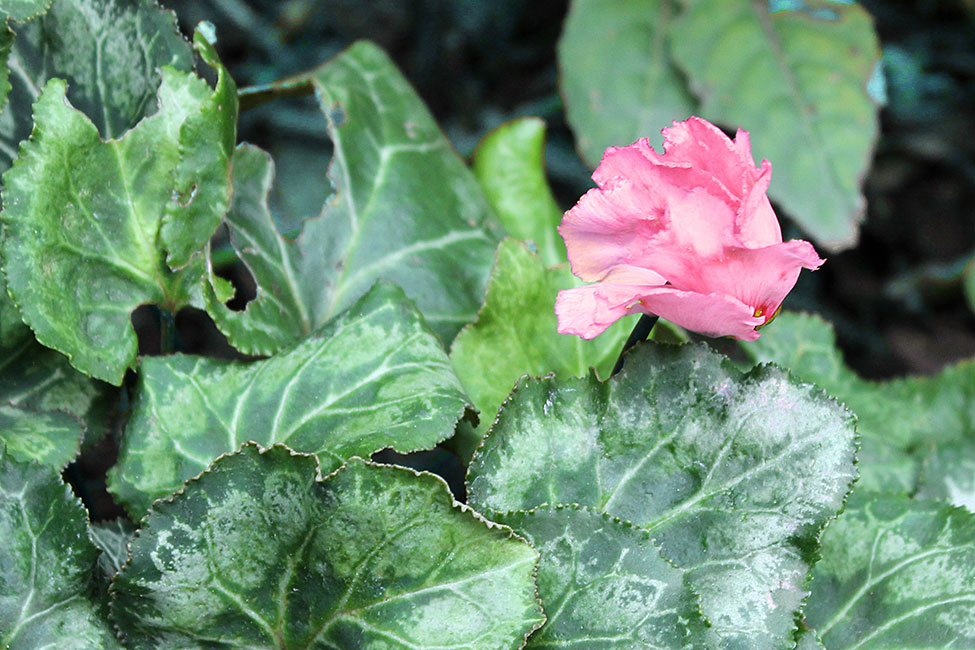 Here is the same cyclamen, up-close.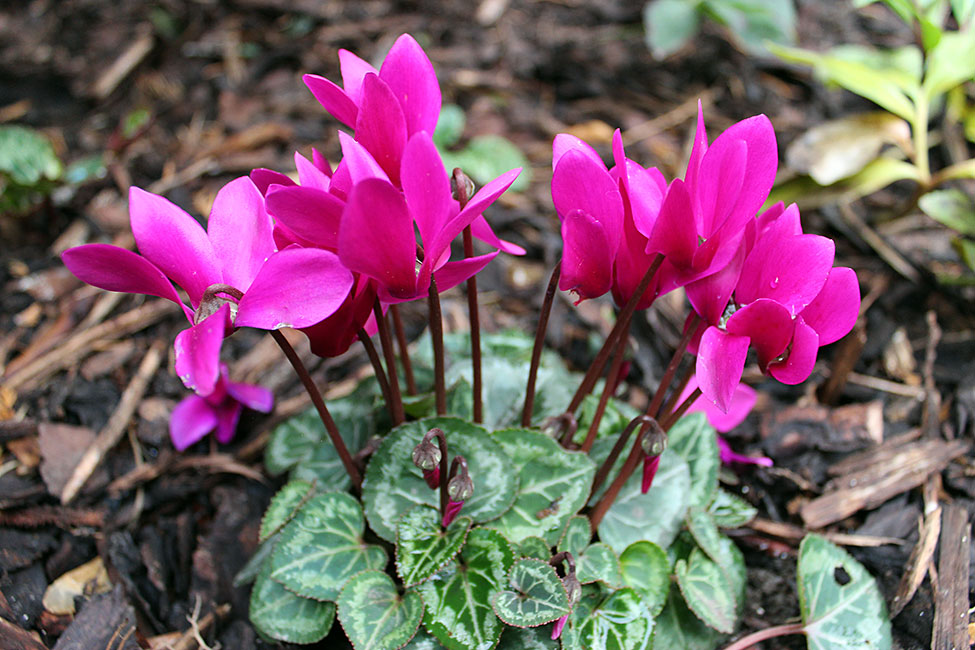 Here is another cyclamen, a bit more bold pink!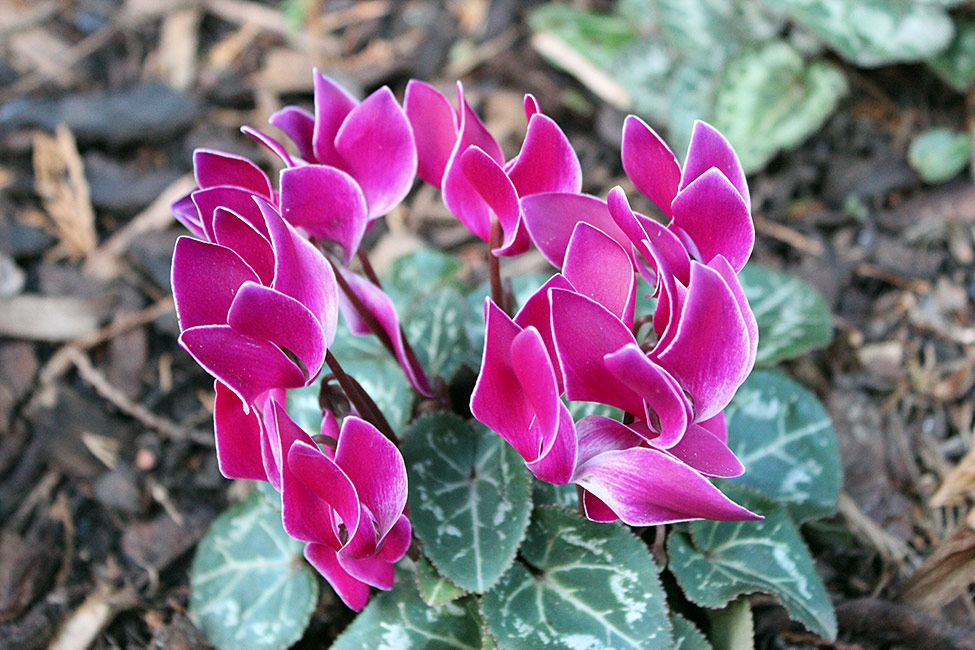 And look at this cyclamen, with white painted edges on the petals :-)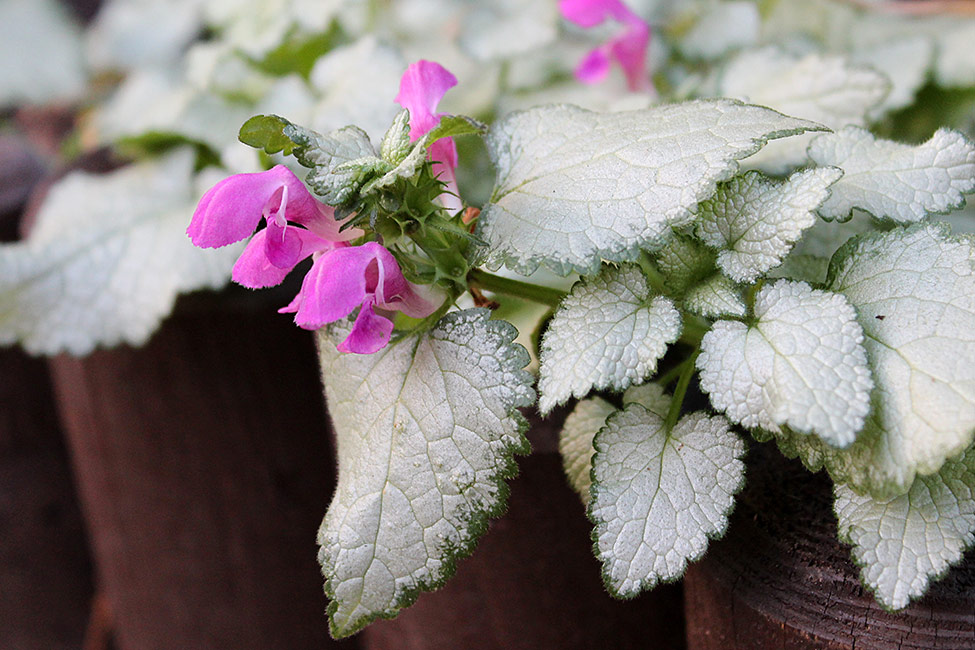 My Lamium maculatum 'Beacon Silver' is still producing lots of flowers, pink or purplish in colour depending if the stalks are in sun or shade.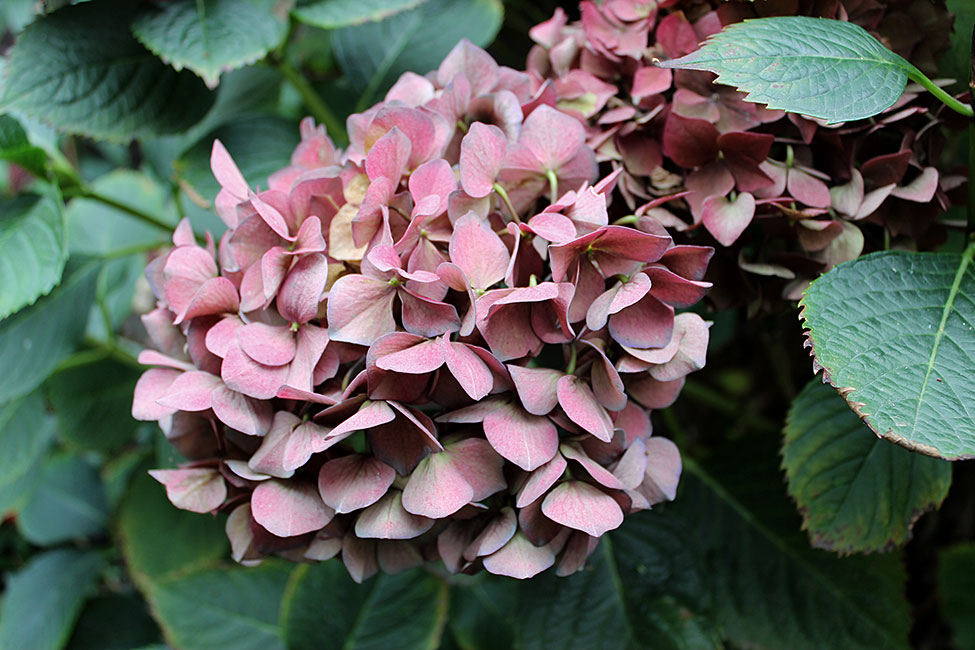 My pink hydrangea has still got most of its leaves on and the flowers are taking on more and more that porcelain look I really like.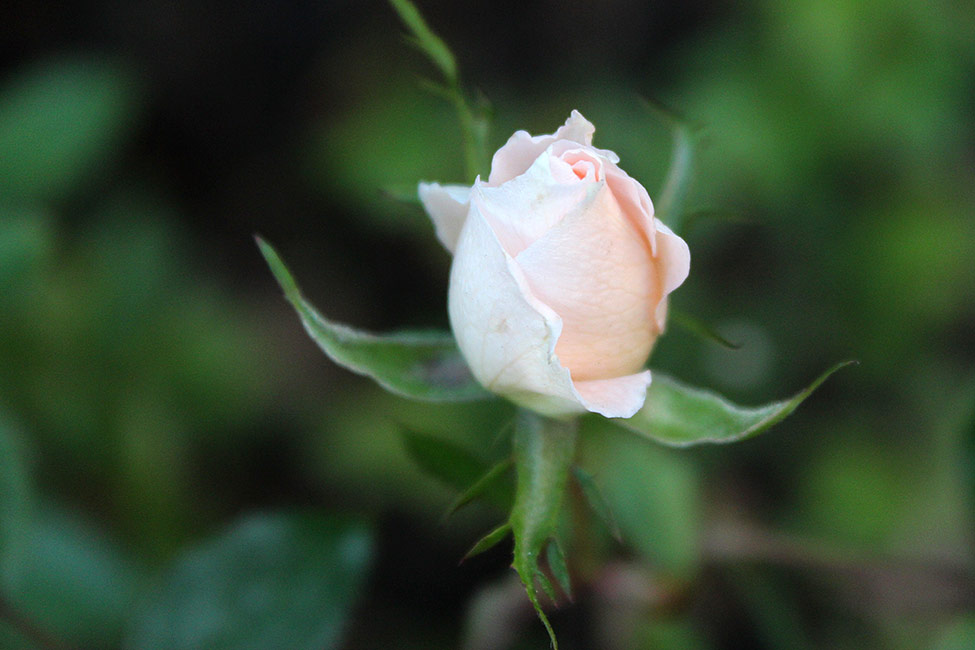 Most of my roses are still producing new buds, even if it's far from a prolific flowering. Here is one of the pink miniature roses.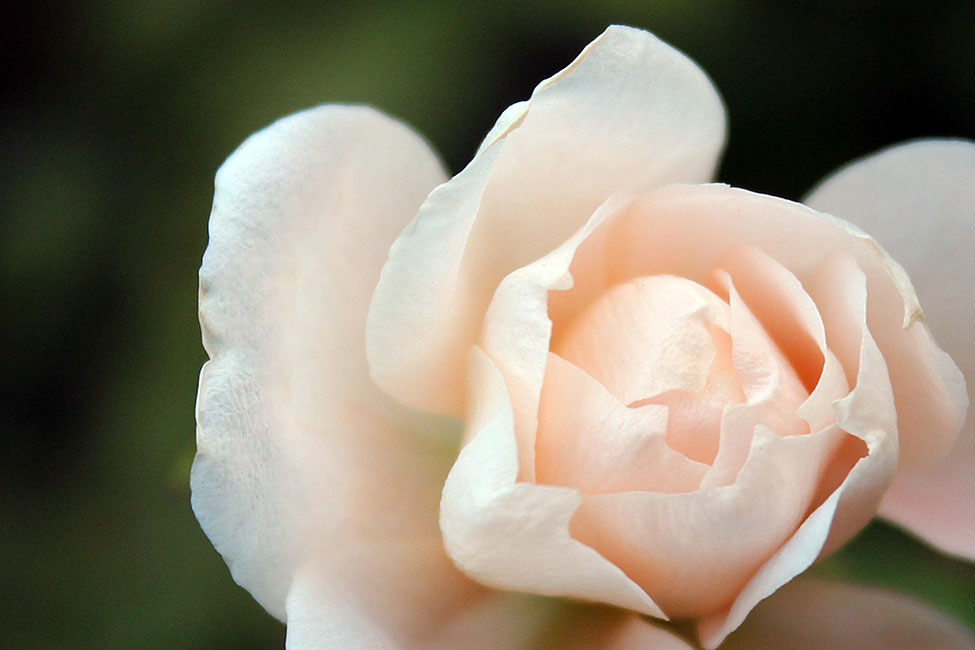 Pink miniature rose.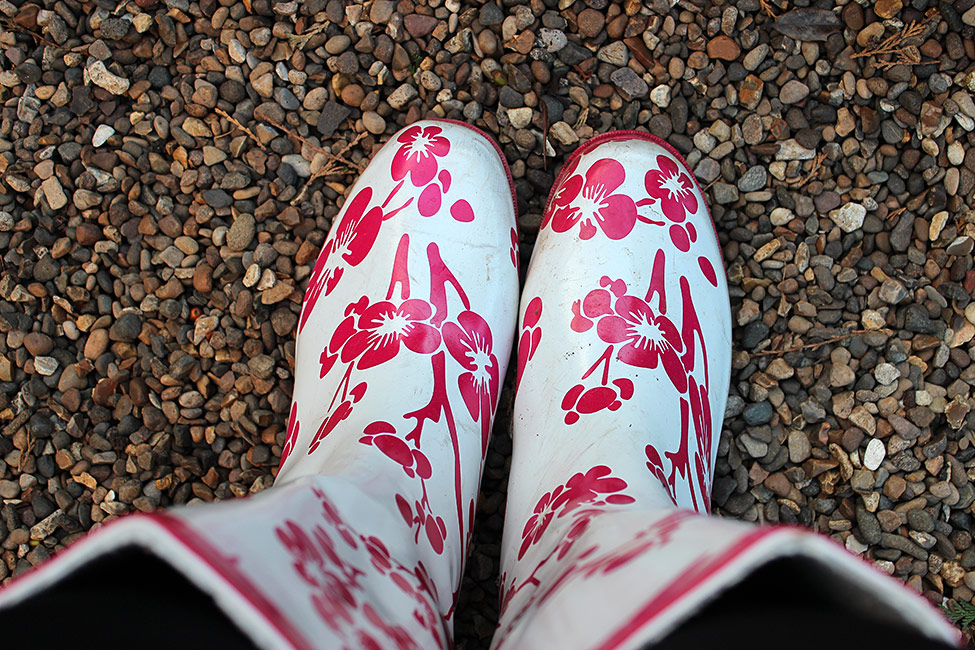 Even my wellies are fitting in with this month's somewhat unexpected pink theme!
Thanks for taking a walk with me in my tiny garden, I do wonder what's flowering in your garden right now, the same as me or something completely different? Do you have autumn, almost winter where you are, or do you have spring, almost summer perhaps? If you visit
Carol's blog at May Dreams Gardens
you can see what other gardeners around the world have in their garden right now. Until next time, take care.