I am ending November on my blog with a photo I took this morning, just before the sun was getting up – and just before I was getting back to bed again. I have had a 48 hour migraine coming and going and my body clock is thoroughly confused again, I try to sleep as much as I can when I have migraines like that, it's the only thing to do.
I was up early this morning to take some more medication and try to eat and drink a bit and realised that it was going to be a nice day today. Very cold, but with a crisp sunshine. I had my breakfast, or skipped lunch and dinner from the day before – whatever you choose to call it, it was only some porridge anyway but it tasted beautiful. And as I put the dishes away I realised it was getting light and the moon was full and shining straight into my kitchen and I just had to get my camera and tripod out. So there I stood, with a sore head, on the steps of my backdoor, in my dressing gown with a thick overcoat on and a big scarf around my neck and my wellies on my bare feet – just picture the sight....and took photos of the moon. Oh, well, what don't we do for a good photo, hmm?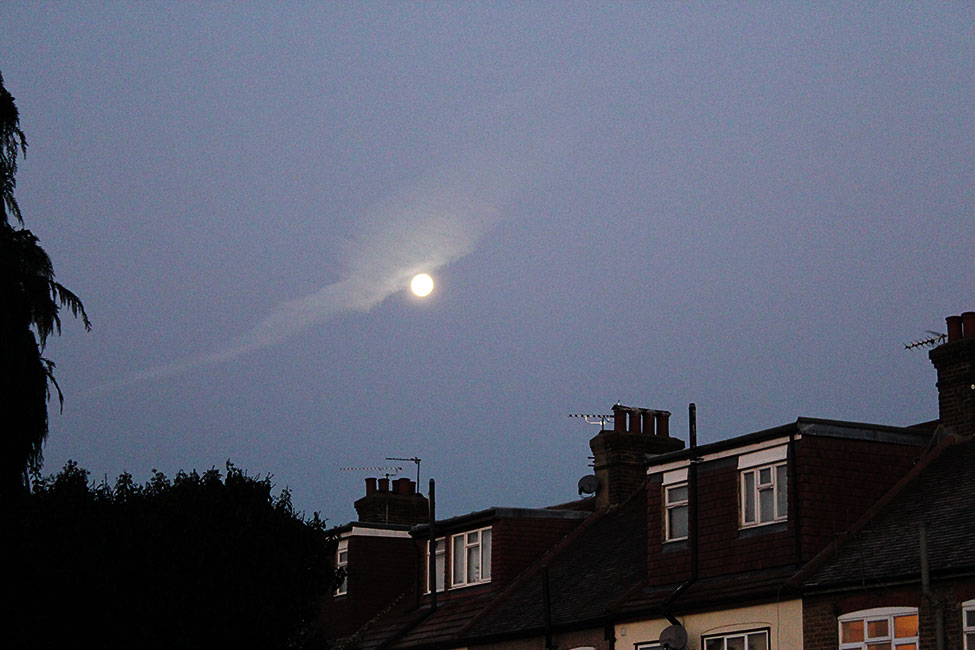 The little devil-gnomes hammering away in my head continued with their mining – their tunneling project not really finished for this time after all, despite medication - so I went back to bed and slept till just after 3 pm. Body clock still thoroughly confused, not really sure when I will get to bed tonight, if at all. Will be back with more photos for you next month, which is not long till :-) Take care.