I buy everything online, literarily. Everything from mundane things like groceries and all sorts of things for the house, to clothes, shoes, furniture, camera, white goods and well, anything I need really. Being housebound means I never get to go shopping in shops and my kind of shopping has been for years sitting down with my computer. I use Amazon a lot, but I also have a range of companies I trust and feel confident with and order regularly from. Needless to say, all my gardening stuff, including plants are being ordered online too and very conveniently being delivered to my door.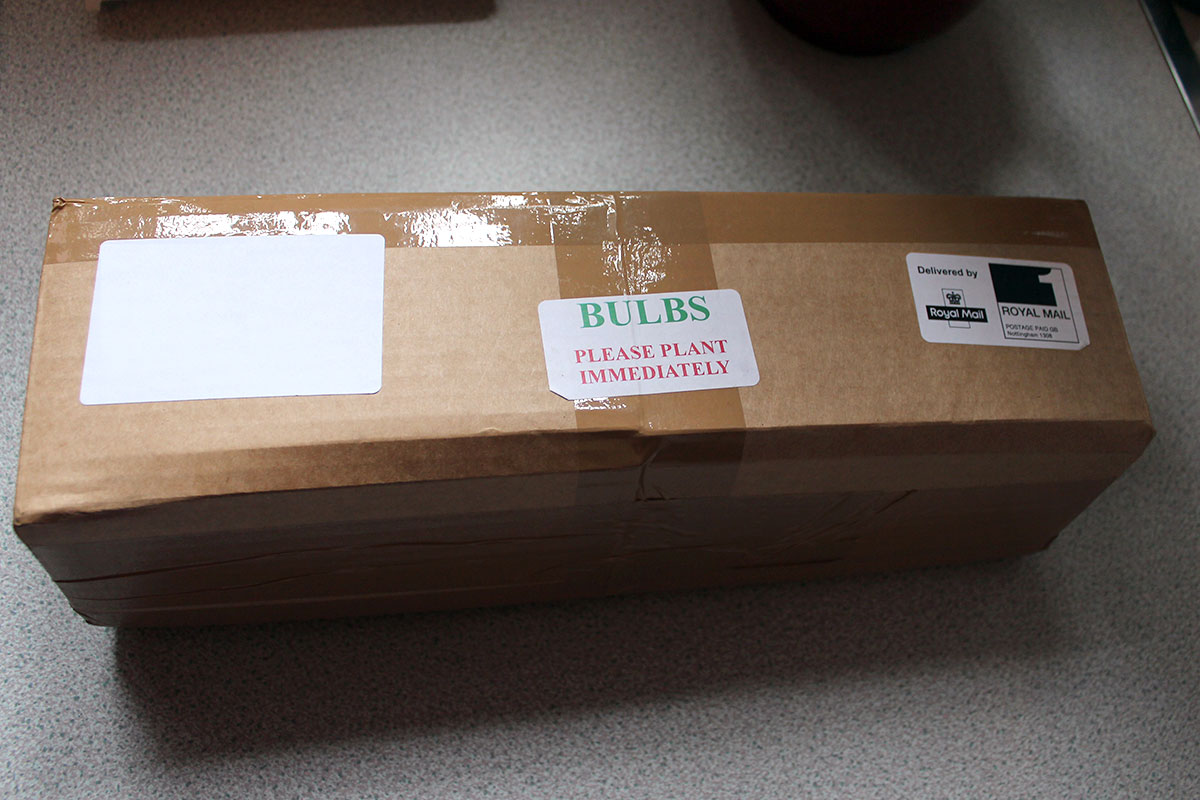 I never get tired of receiving parcels on my door, it is just as exciting every time! Today I received two deliveries, one of which I will write about a bit later in the month, the other one was this neat little box
from Naturescape.co.uk.
They are a company selling native wildflowers and at the moment it is their bulbs in the green that are most interesting but they have things here for all year interest. It is a UK company but they do also send to rest of Europe for what I think is a very high charge. But if you have deep pockets and really want to immerse yourself into the world of snowdrops, what about 45 different snowdrops to choose from?! At
Broadleigh Gardens
they have 45 different types of snowdrops currently for sale online. Some of these are very interesting, but I can't really justify spending £5 – 15 for one single snowdrop! Even though it might multiply in years to come and all that...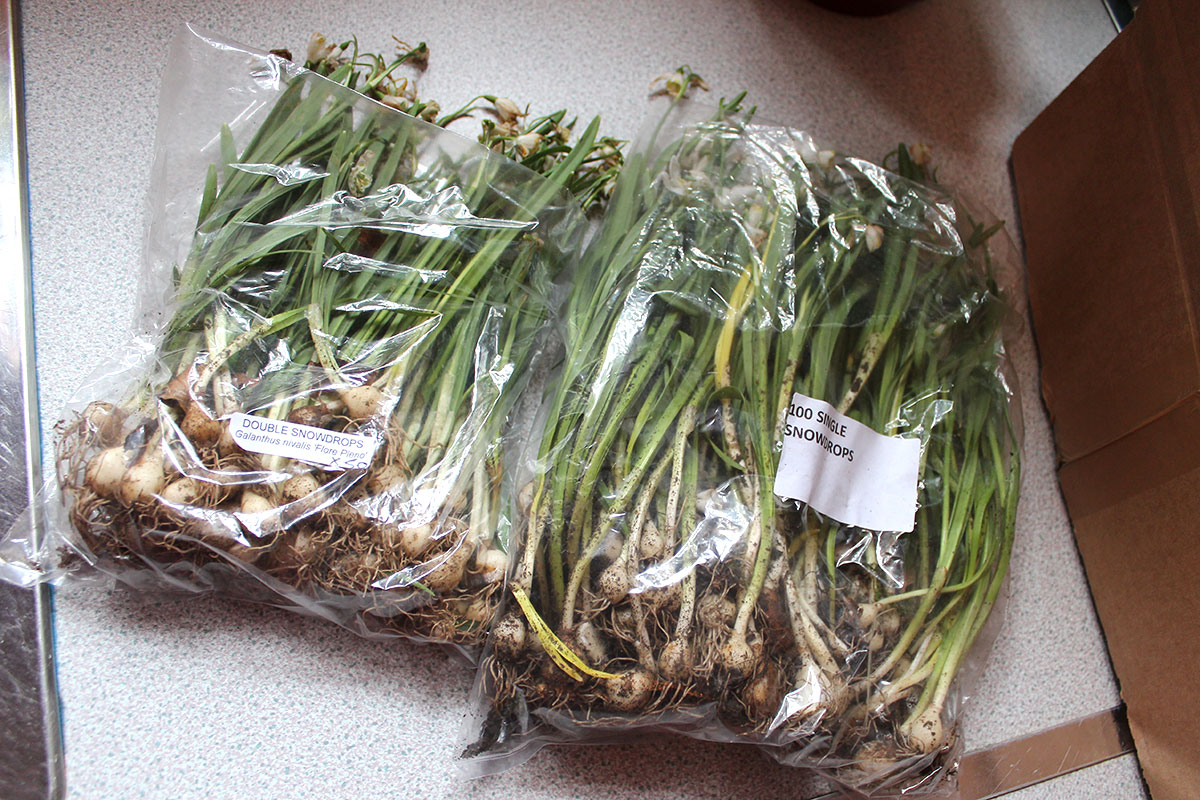 The snowdrops I received today were 50 Galanthus nivalis 'Flore Pleno' and 100 Galanthus nivalis 'single'. I wish I could print the scent I got when I opened the box and took the bags out! Even though the flowers all look a bit dried and miserable, they still smelled fantastic in those plastic bags so I think they were in full flower when they were bagged. The bulbs and leaves were all in perfect order, as far as I could judge, this is my first attempt to buy plants in the green online, so I don't really know what to except but I did know that the snowdrops could already be finished flowering by the time I received them. It said plant immediately on the box so that's what I did.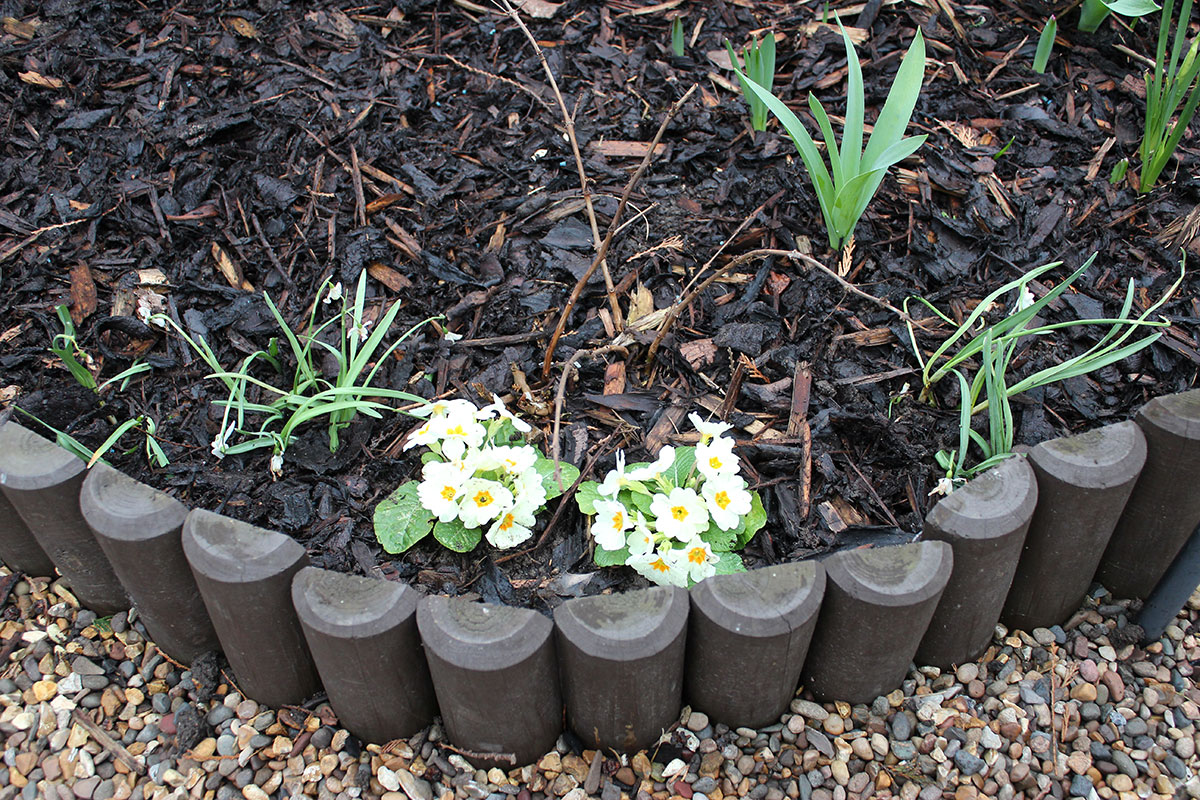 It has been raining non-stop the last 2 days, but fortunately we had a let-up this afternoon. The soil is very wet, probably good for the snowdrops, I didn't water them at all , that seemed unnecessary with a soggy soil. Here are some of them, on each side of some primroses.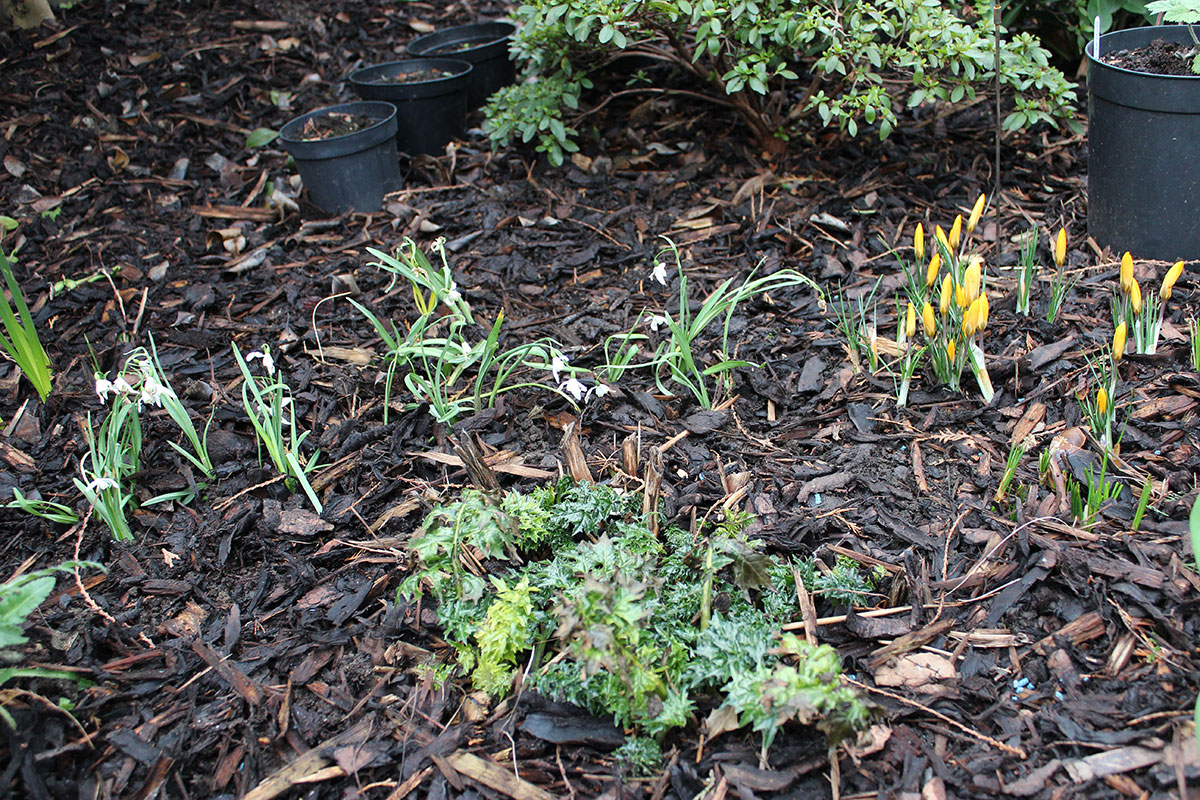 And here are the rest of the single snowdrops. I know they look a bit miserable, but that's because they are planted rather deep and because they are a bit limp after having been transported. The flowers are also past their best of course. But these snowdrops are not planted for this year's enjoyment but for years to come.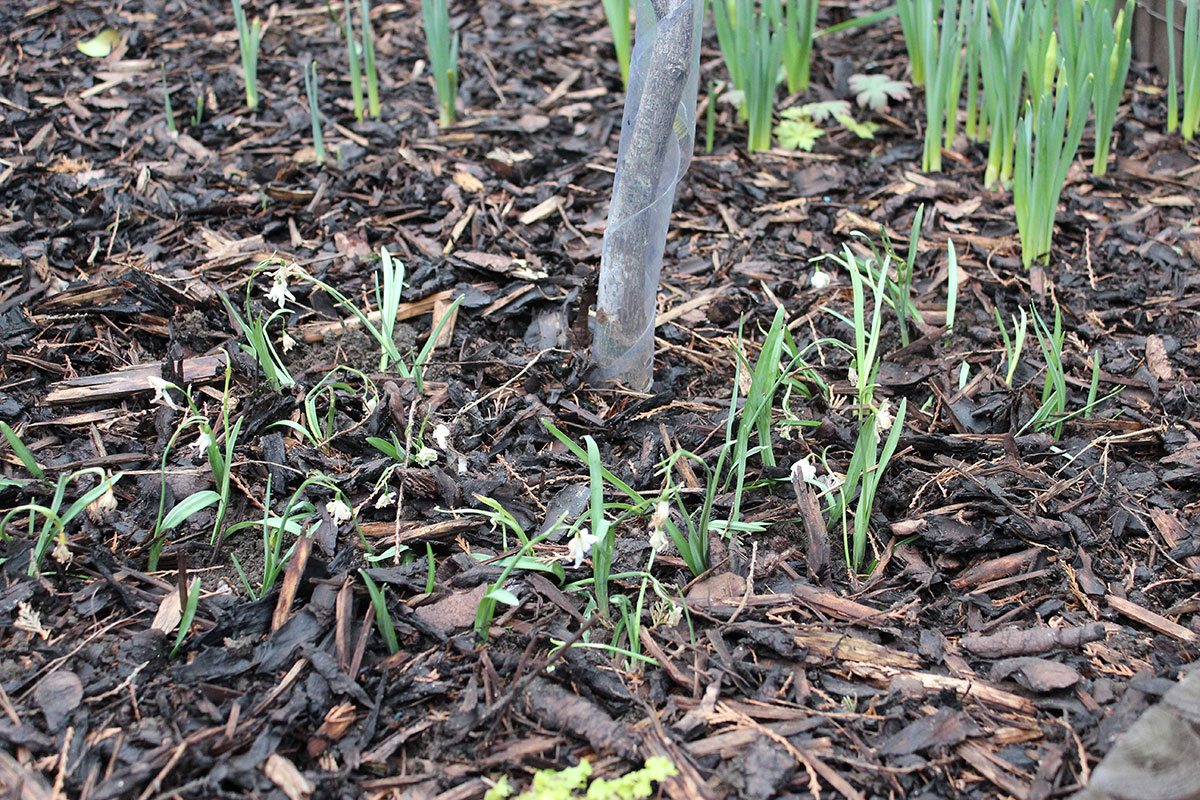 Here are the double snowdrops, 50 of them planted around my Acer palmatum. It's amazing how all those snowdrops kind of look a bit lost in my garden. I think a need several thousand to create a big drift – that I don't have a wallet for. Wonder how long it will take these 50 to become 500?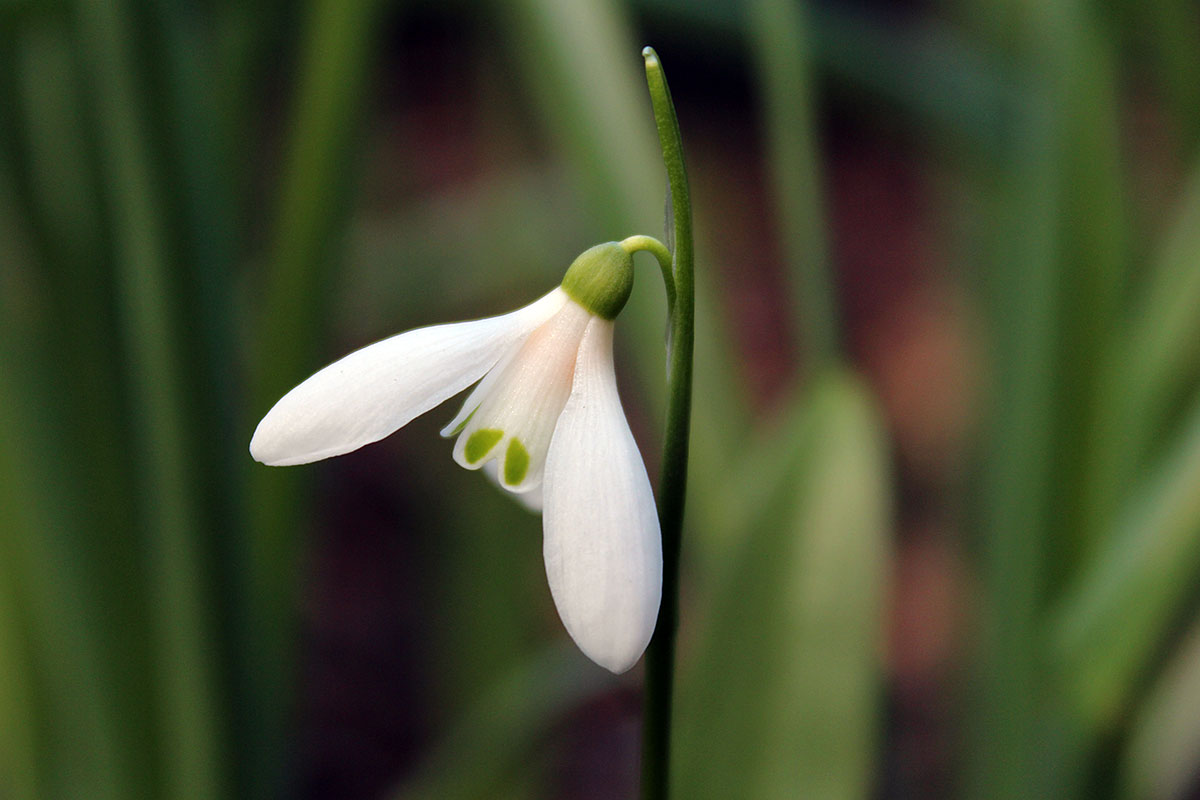 None of the new arrivals today were particularly good looking, I think I have to wait until next year for a photo session of them, so here are some of my other snowdrops instead, Galanthus Woronowii.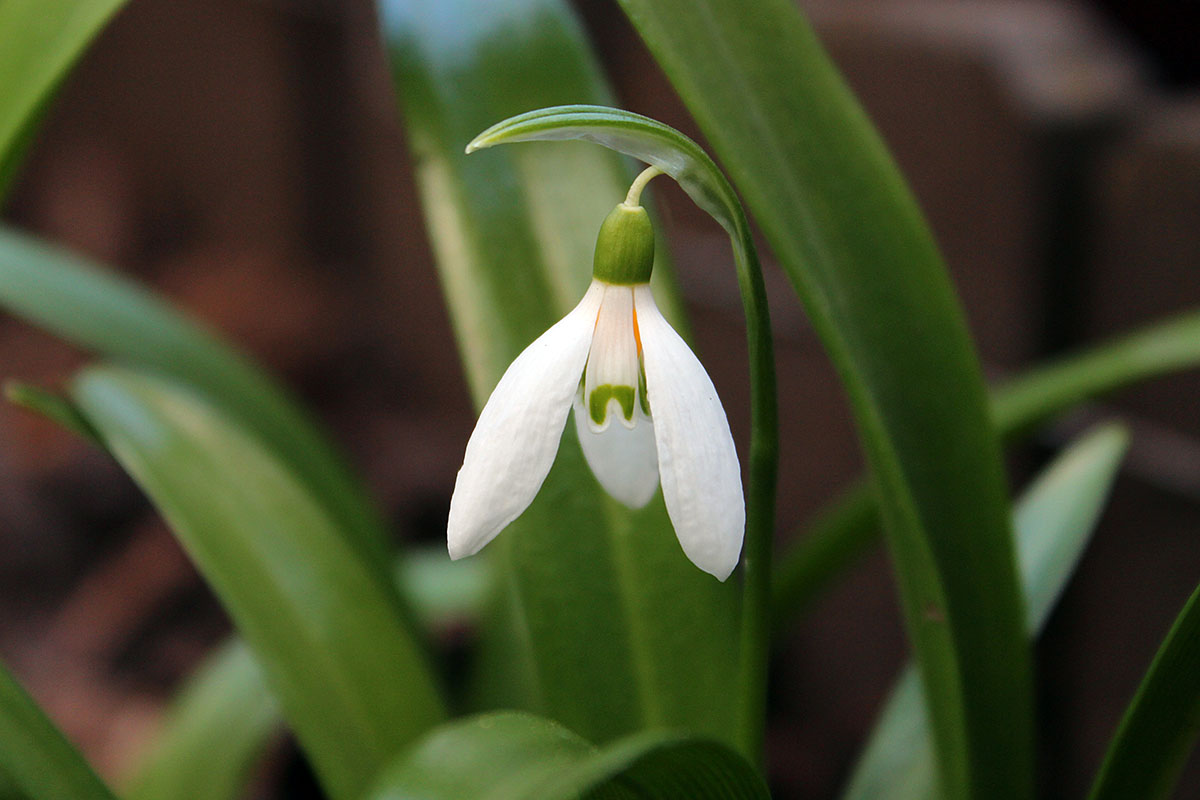 Galanthus Woronowii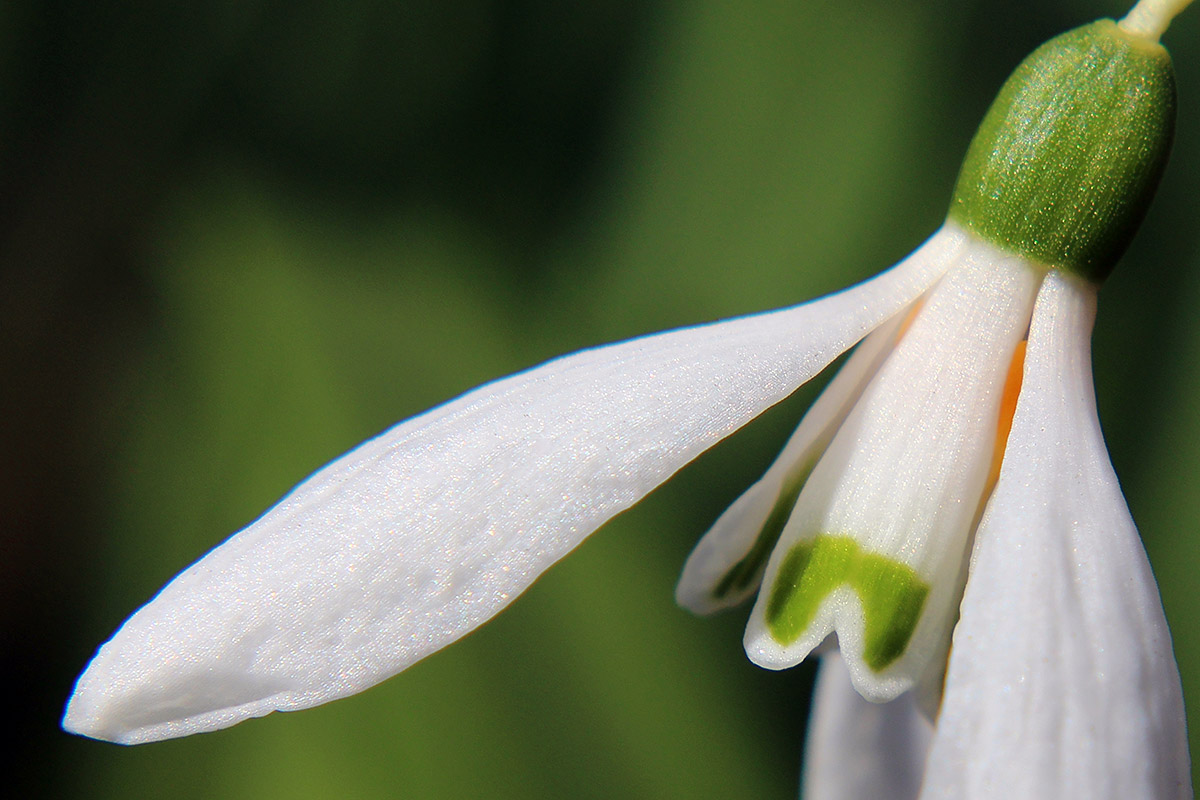 Galanthus Woronowii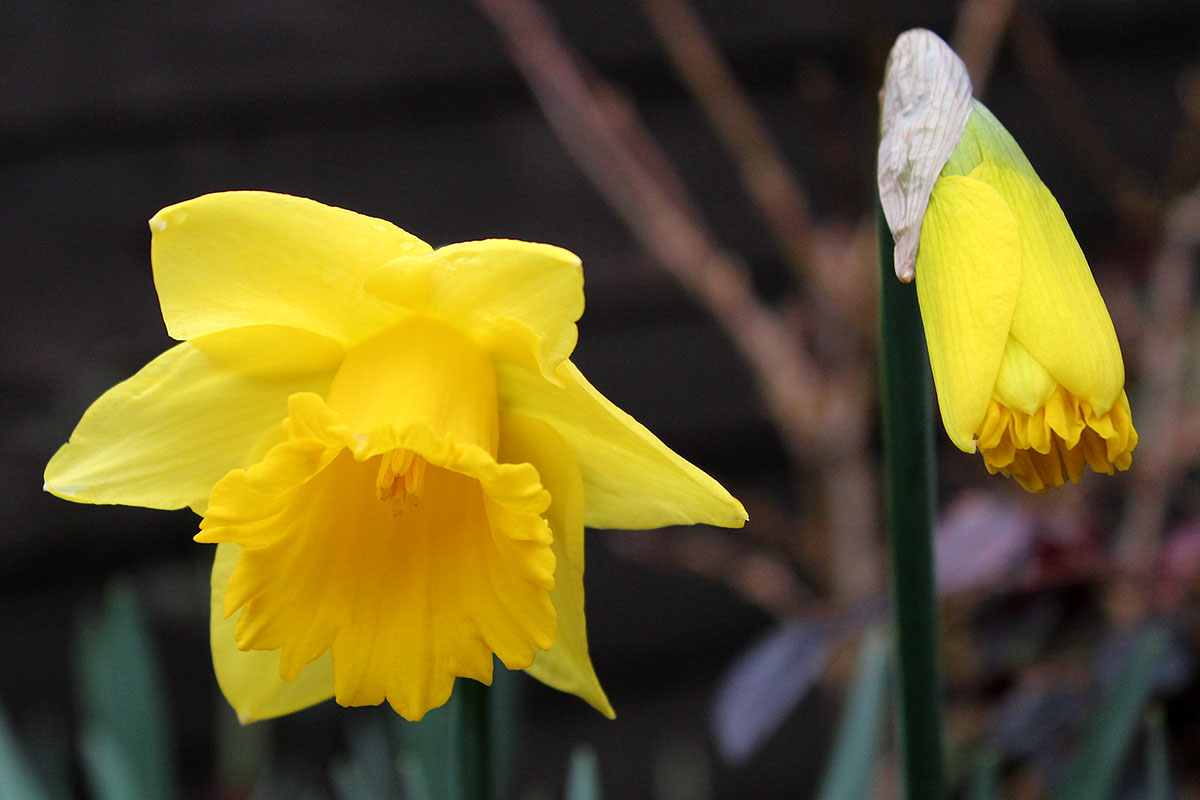 And finally, the first daffodil has at long last flowered in my garden! Better late than never, but 9th March…that's like a month later than usual!!
Getting my snowdrops in the ground today wasn't just urgent for the sake of the snowdrops, tomorrow the weather will turn wintery again and we are expected snow, even here in London. The next 10 days are expected to be cold, bitterly cold with temperatures between 0-5 degrees Celsius during the day and below zero during the night. It will only slowly warm up at the end of the next 10 days and we might get snow several times during the next 10 days. So much for the feeling of spring I wrote about in my last post! But that's how March is here in Britain, the month of big contrasts, anything between minus degrees and 20 degrees is quite normal, and we have had March months with well over 25 degrees too. Nothing that can be done about it, so far the weather listens to no-one :-) Until next time, take care.