Today is the 1st day of spring according to the meteorological calendar, and normally that fits very well with when spring arrives here in London. The daffodils are usually in full bloom, so are the crocuses and the snowdrops are usually finished flowering. My gorgeous camellia has usually started flowering weeks ago. Usually, usually – but not this year.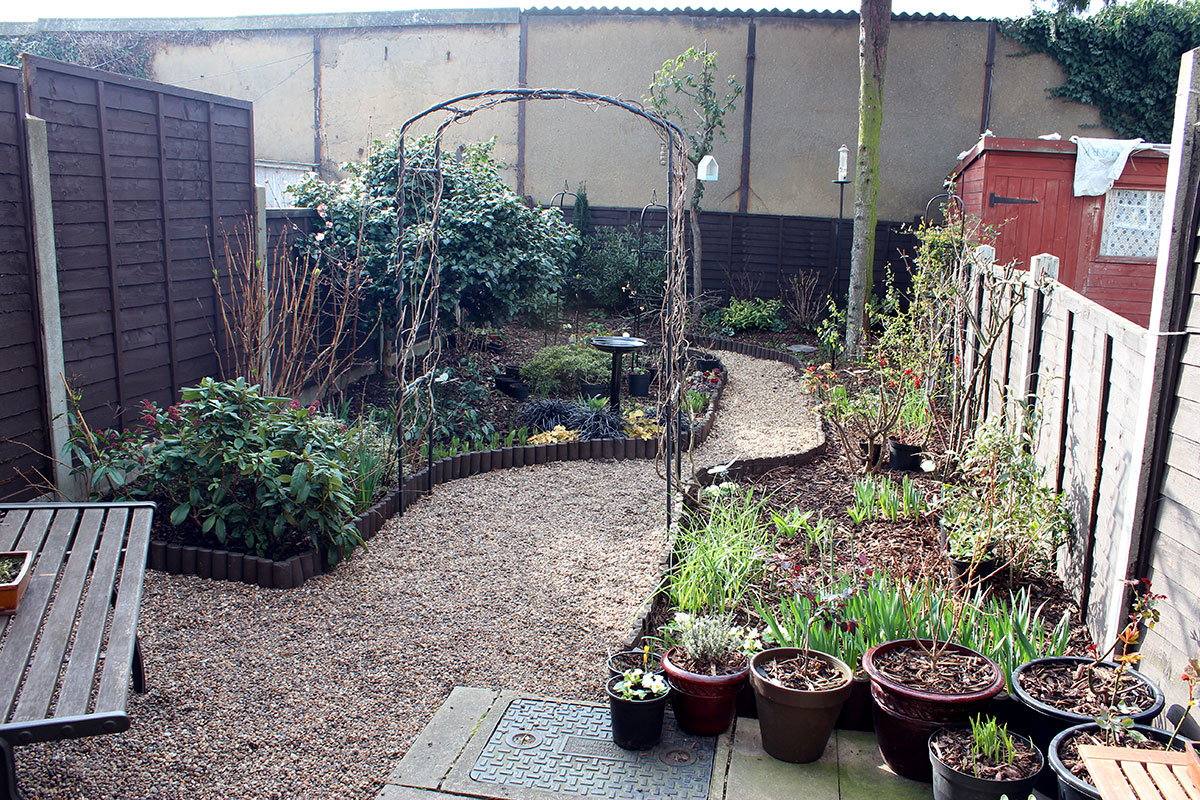 On a distance my garden doesn't look much different than it did 2 weeks ago when I wrote my Garden Bloggers' Bloom Day post for February. It has been very cold for a long time, actually since middle of January, with the exception of a few days here and there. Cold weather in London is very cold, bitterly cold, the kind of cold that goes straight through you and feels like you are never going to get warm again. I think it is partly because we are so close to the River Thames, the moisture in the air makes 2-3 degrees Celsius with added wind feel soooo cold. I am out in my garden most days when it's not raining, with lots of layers and scarf and gloves, just for a little while, just so I don't get too bad gardening withdrawal symptoms!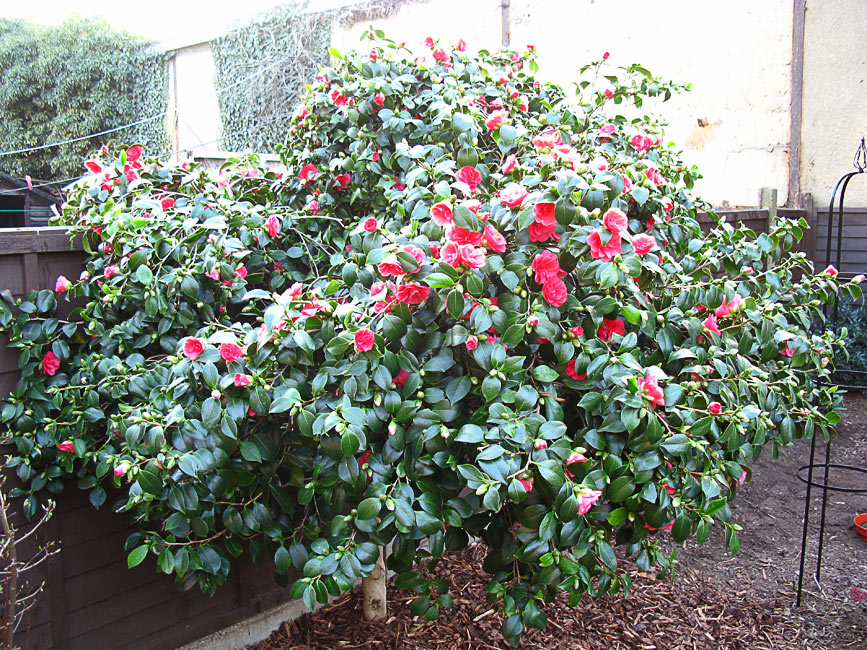 This is my gorgeous camellia, on the 1st March 2012, the first flower opened 19th of February last year and it flowered right through to end of May.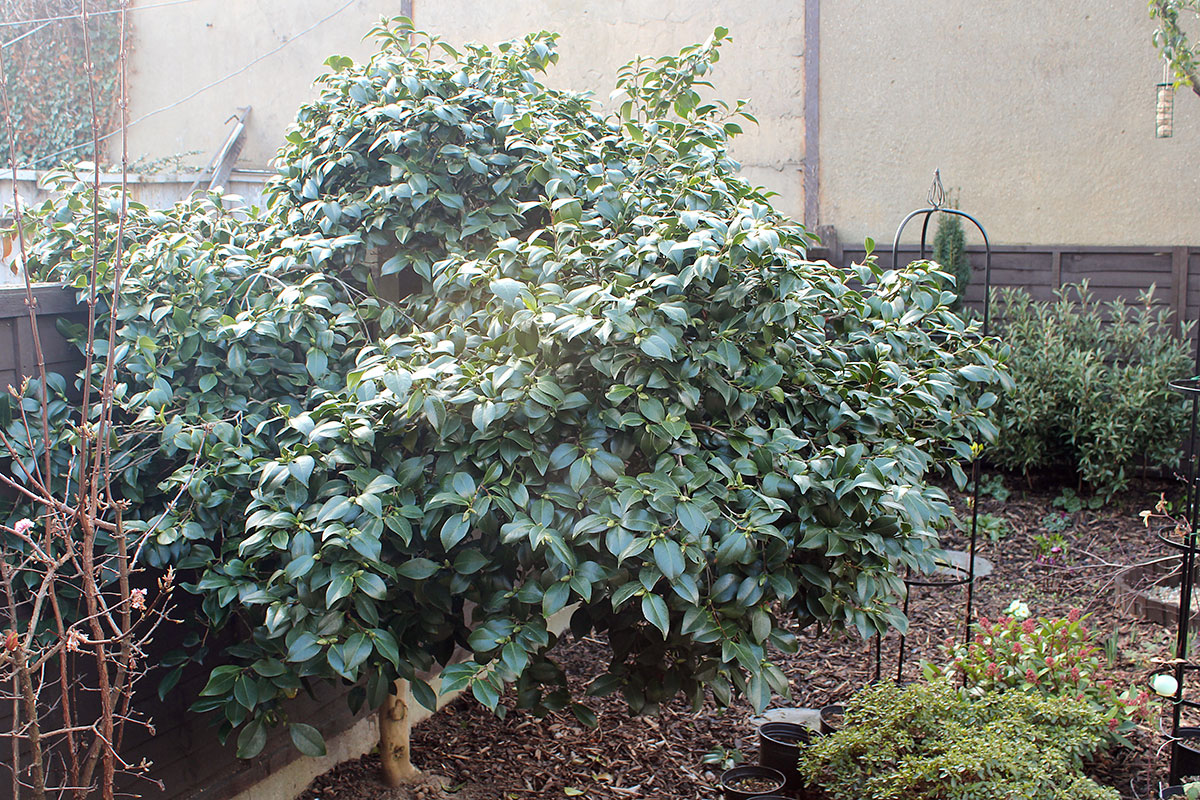 This is the camellia yesterday, spot the difference! It has hundreds and hundreds of fat buds, but without a dramatic change in the weather it will be several more weeks before the first flower opens.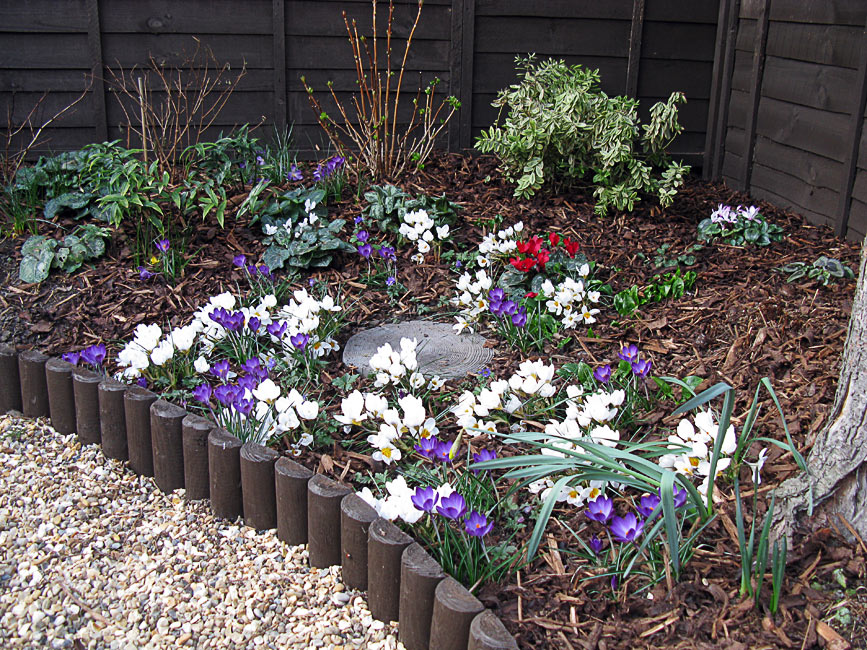 This was my woodland corner 1st March last year, the white crocuses opens first, then the blue and then the anemones, which were just about to open in this photo.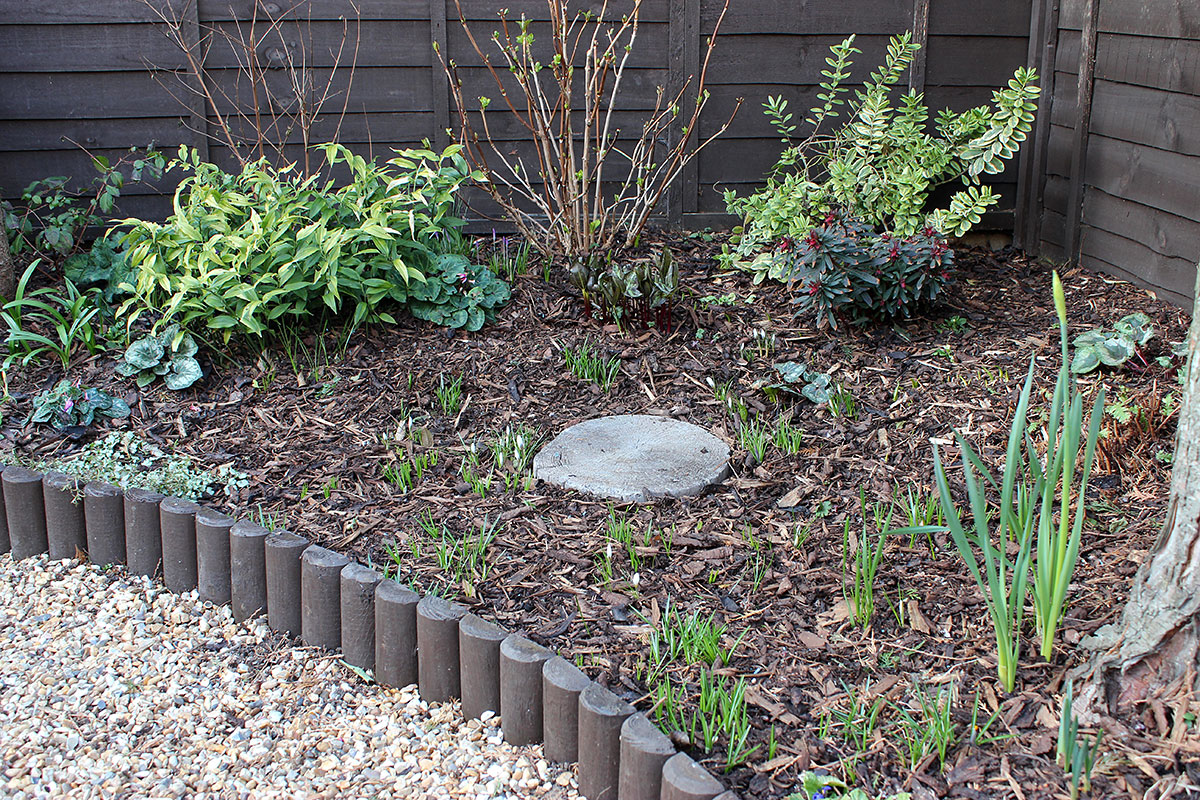 The same woodland corner yesterday, a few white crocuses have just emerged, but not opened, no sign of the lovely blue crocuses – and the anemones are still firmly underground.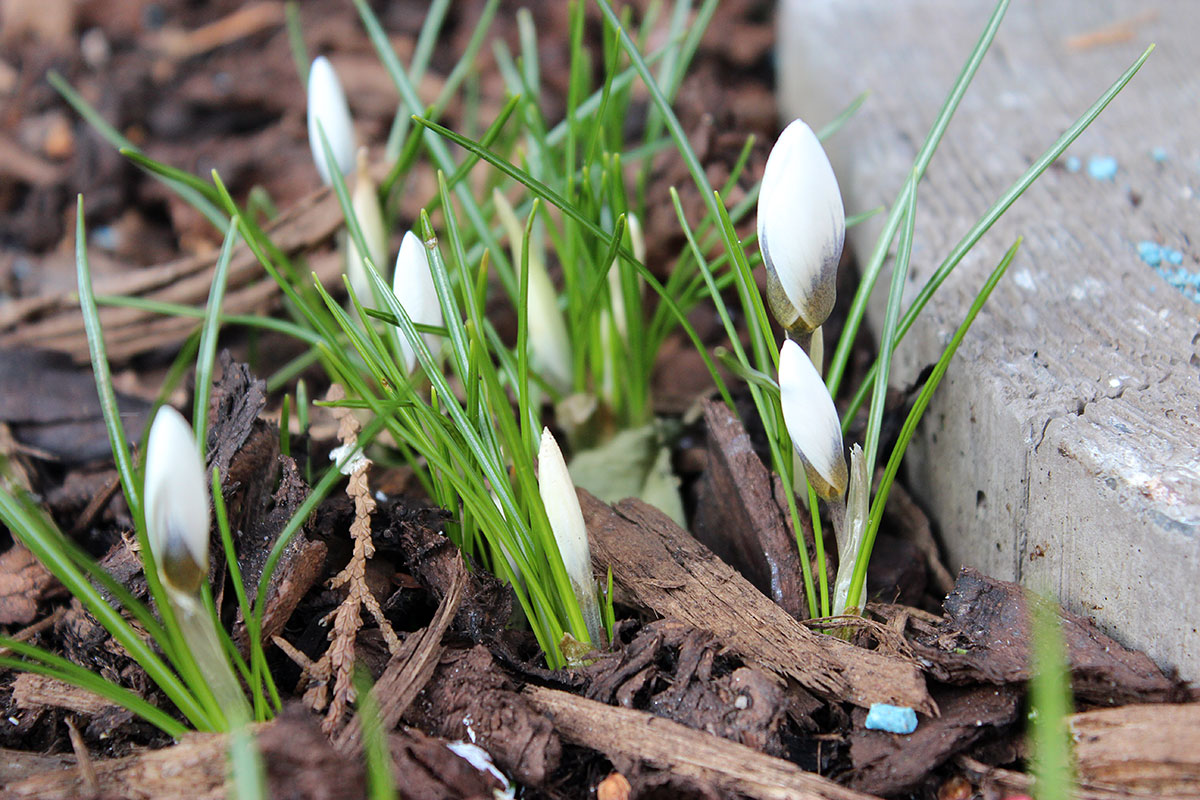 A close-up of the white crocuses, just in case you missed them in the previous photo, they are still tiny!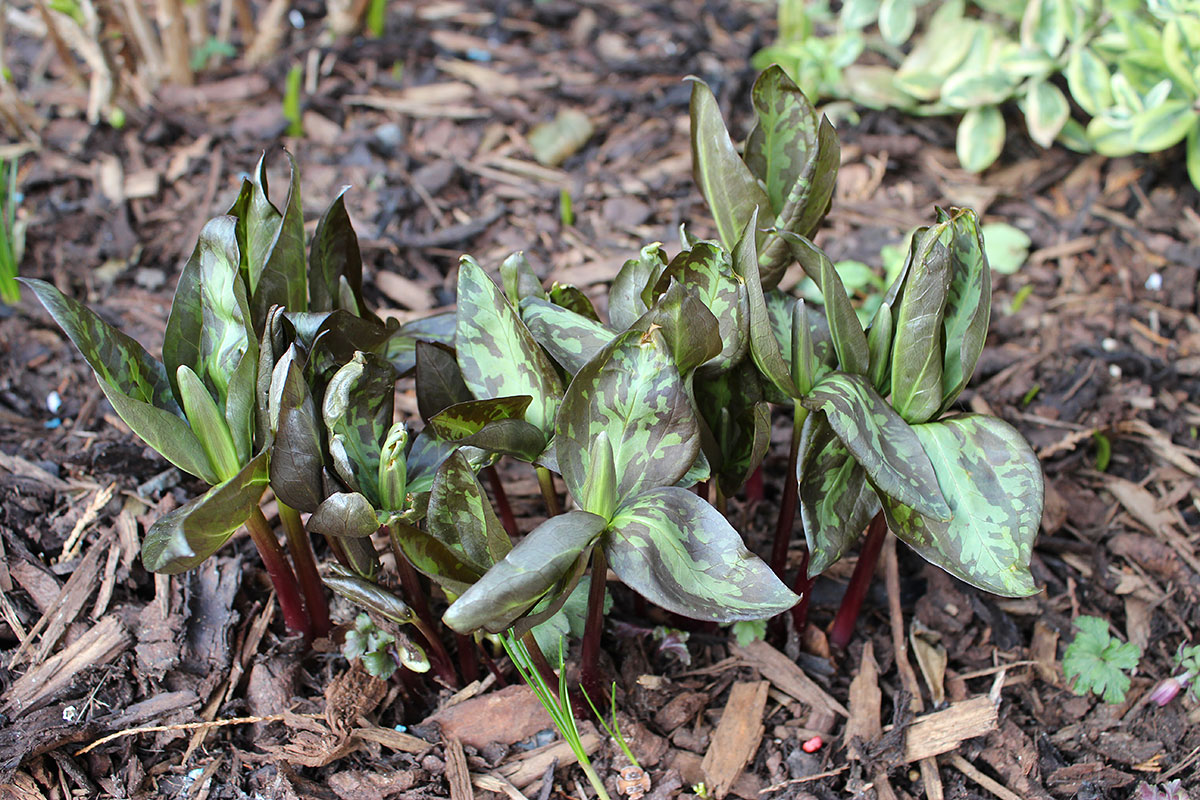 The ballerinas in my garden have just started to emerge though, my Trillium cuneatums. The clump is getting larger every year and all of them are not yet out of the ground. I can't believe how many I got from that one tiny plant I got back in 2004. Just wait till they open so you can see them properly, they look spectacular. And if you look really closely you can see some anemones that have self seeded from last year and strayed off into this clump of trilliums, they are the only ones out of the ground, although not flowering yet. I think I might have to do some careful lift and move of these little beauties so they can get a better place to grow.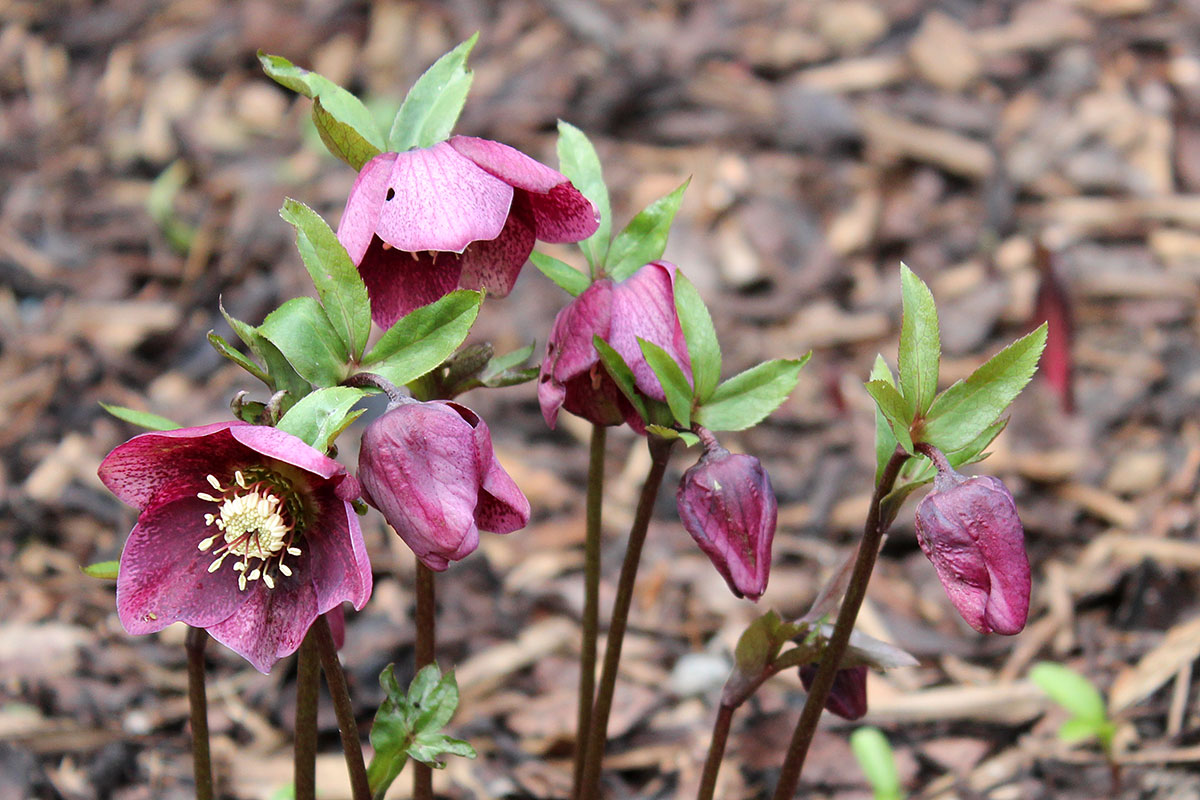 One of my hellebores is in full flower, these were tight buds two weeks ago.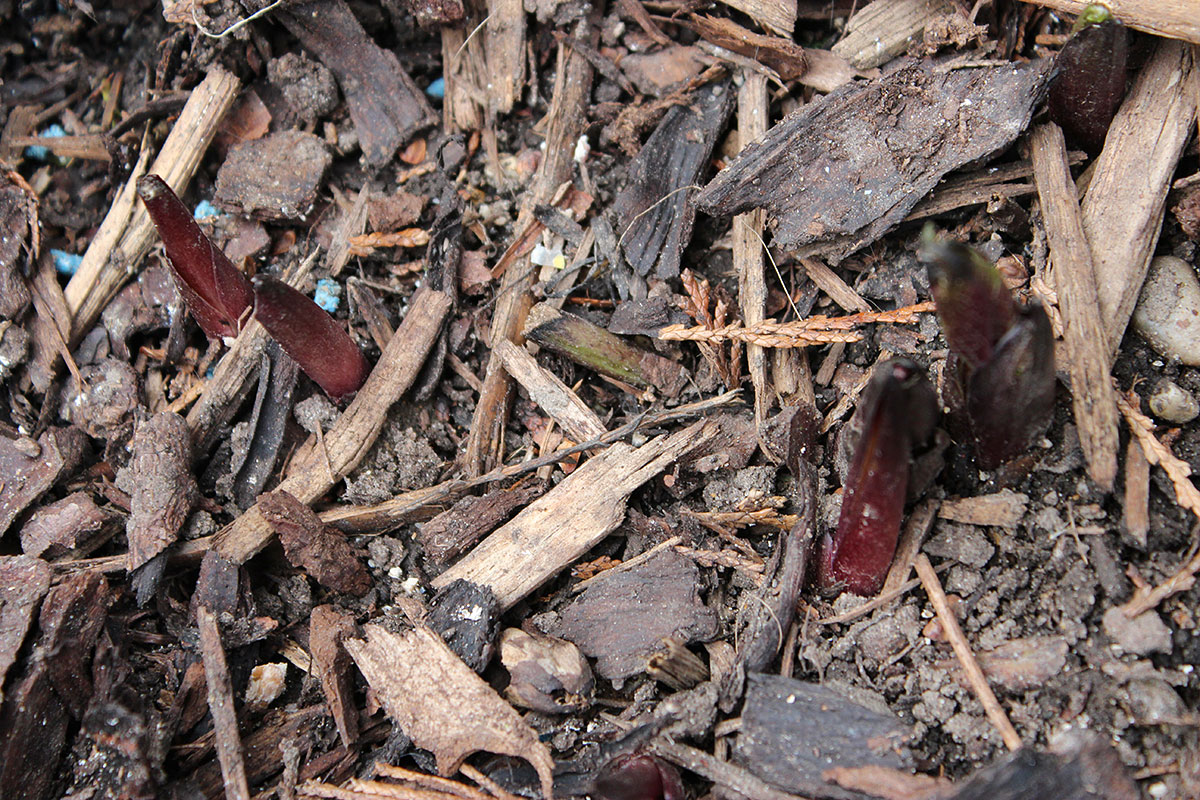 But something strange is happening with my hellebores this year, I have five Helleborus hybridus and two Helleborus niger in total. Only one Helleborus hybridus is in flower, one has one tiny bud, the three other looks like this, just tiny emerging spikes that doesn't seem to do anything – they have looked like this for ages. This is what my hellebores usually looks like in January. One of my Helleborus niger produced one single flower, the other one there is no sign of – no flowers and no leaves. Not a great year for hellebores in my garden, although the one in the previous photo has produced hundreds of hellebore babies, so in 4-5 years time I should have a much bigger collection, fingers crossed!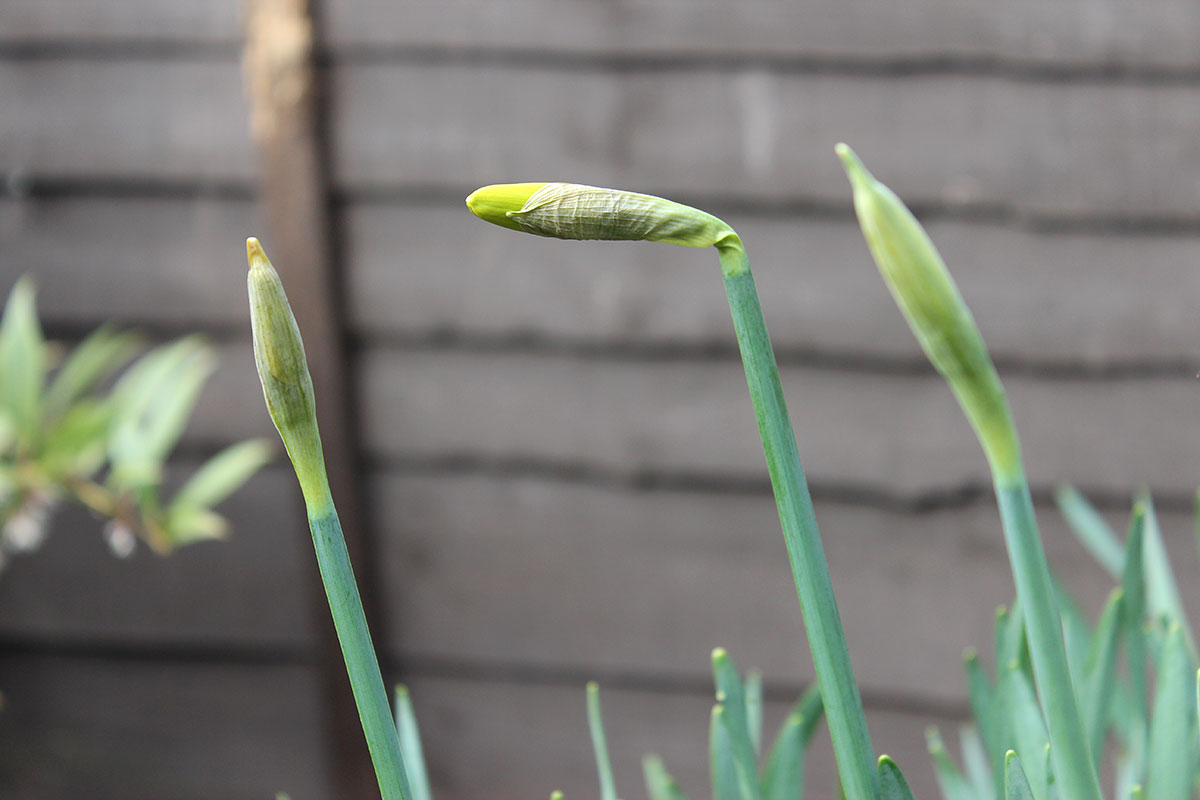 This will probably be the first daffodil to flower, not long to go now!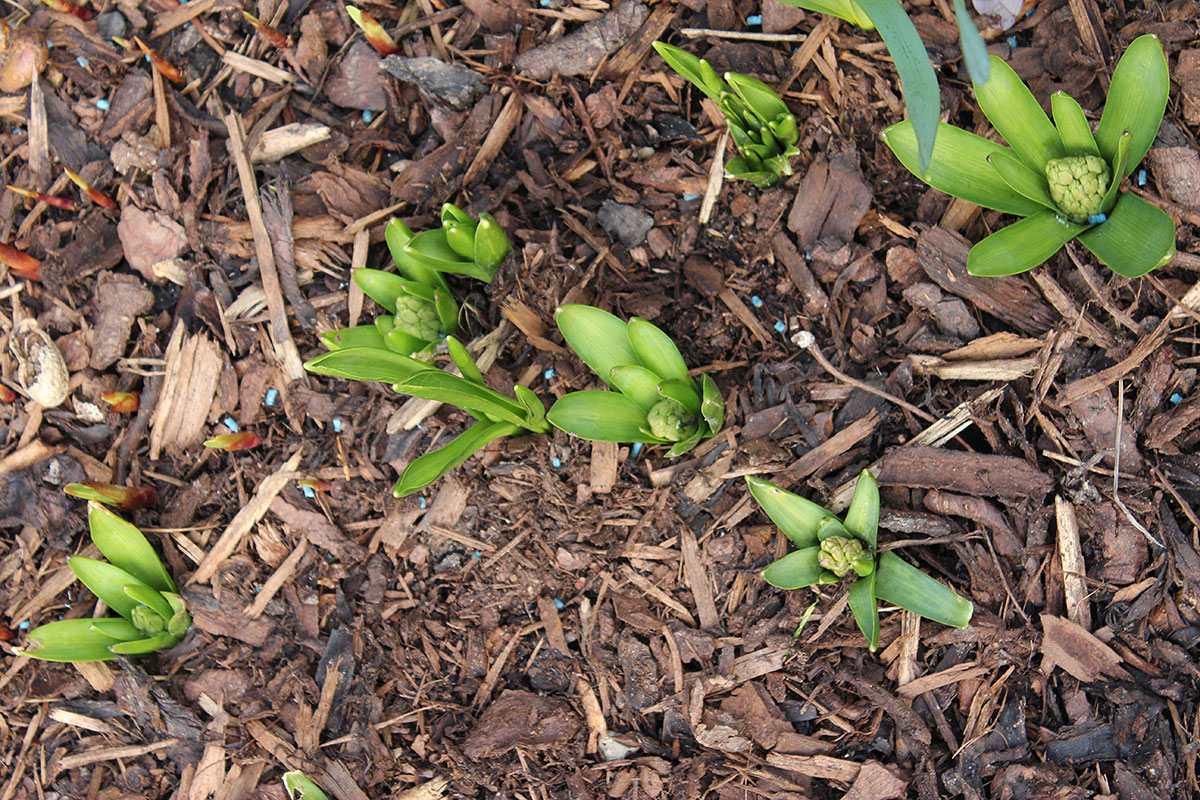 And my hyacinths are not far from flowering either, not long to go!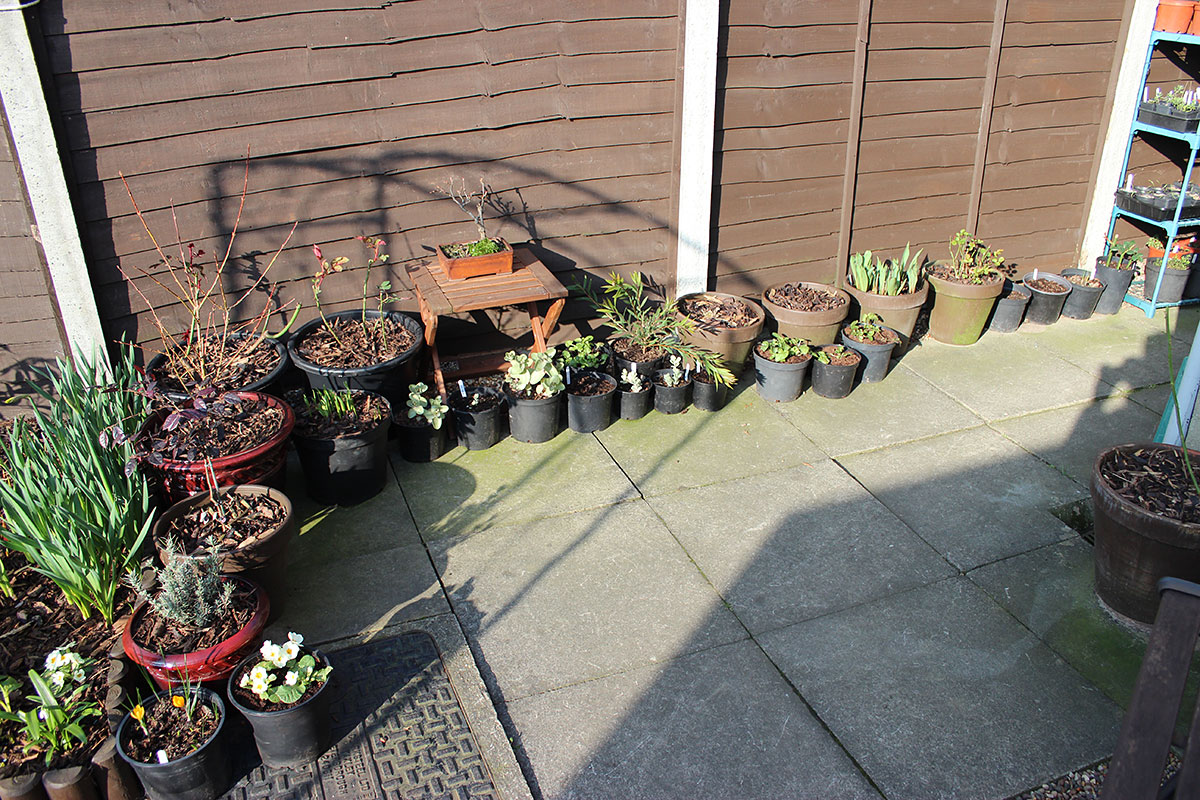 Here is part of my nursery area, the young plants were basking in the crisp sunshine yesterday, but don't get fooled into thinking it was warm – it was bitterly cold! With temperatures hovering around 3-4 degrees Celsius and a cold arctic wind for weeks on end I have been dressing up warm and making my trips out in the garden rather short, just to check on things, feeding the birds and do a bit of pottering about. I do need a short trip out in the garden when possible, to keep at bay those gardening withdrawal symptoms that tend to creep up when I haven't been in the garden for a few days. We are promised slightly warmer weather towards the end of next week, but that's a long way ahead, much can happen till then. Until next time, take care.