It's cold and windy outside, I have just spent 2 hours in the garden clearing up leaves and putting some of my plants to bed for the winter and it was good to get inside again to get warm. In my garden 'putting plants to bed for the winter' just means moving pots from the beds up to the nursery area where I can keep an eye on them and water them if necessary – nothing gets lifted or wrapped up in my garden over the winter. My garden has taken on a distinctly wintery look, but thanks to all the evergreen plants I have there are still a lot of greenery. And I do have a lot of plants in flower still. My dahlias are still in flower and I thought I just had to post a photo of my Dahlia 'Striped Vulcan' on this Halloween day, what an appropriate colour!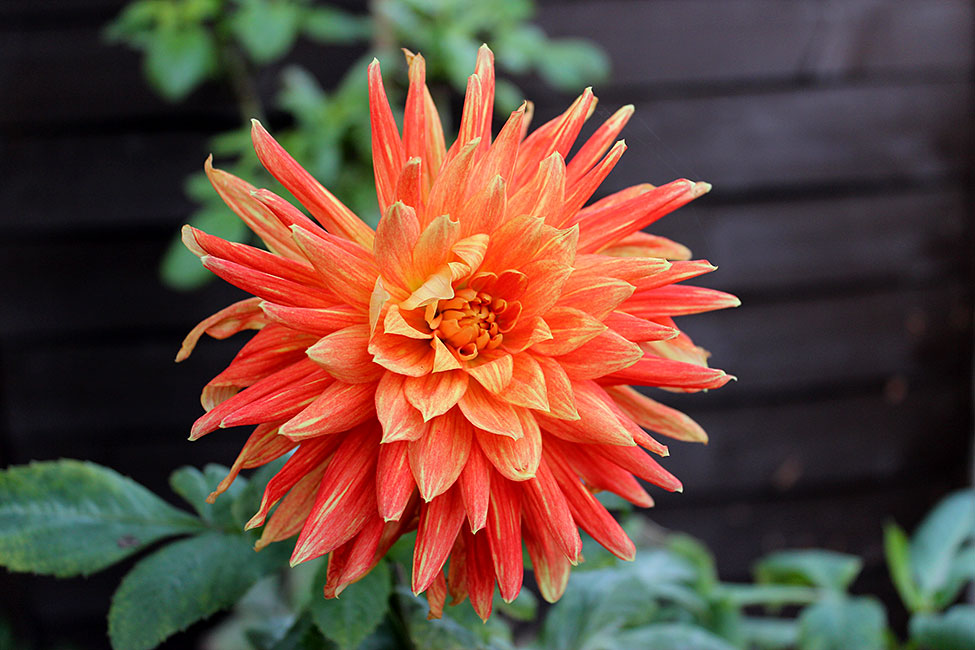 Dahlia 'Striped Vulcan'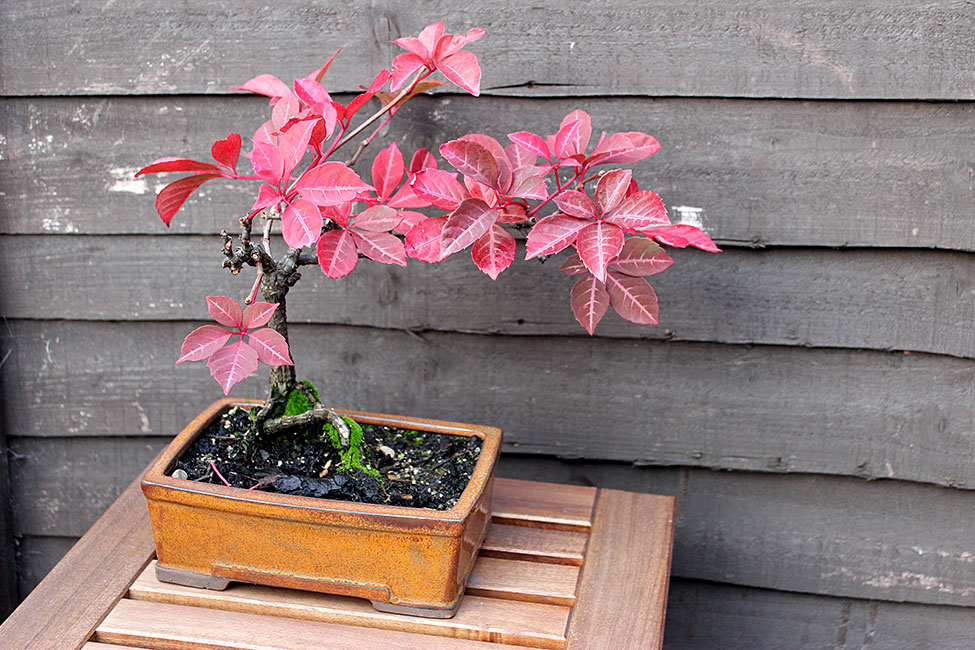 The Bonsai trees, made of Parthenocisus henryana, a form of Virginia creeper has taken on a gorgeous red colour – a couple of more weeks and all the leaves will have dropped off.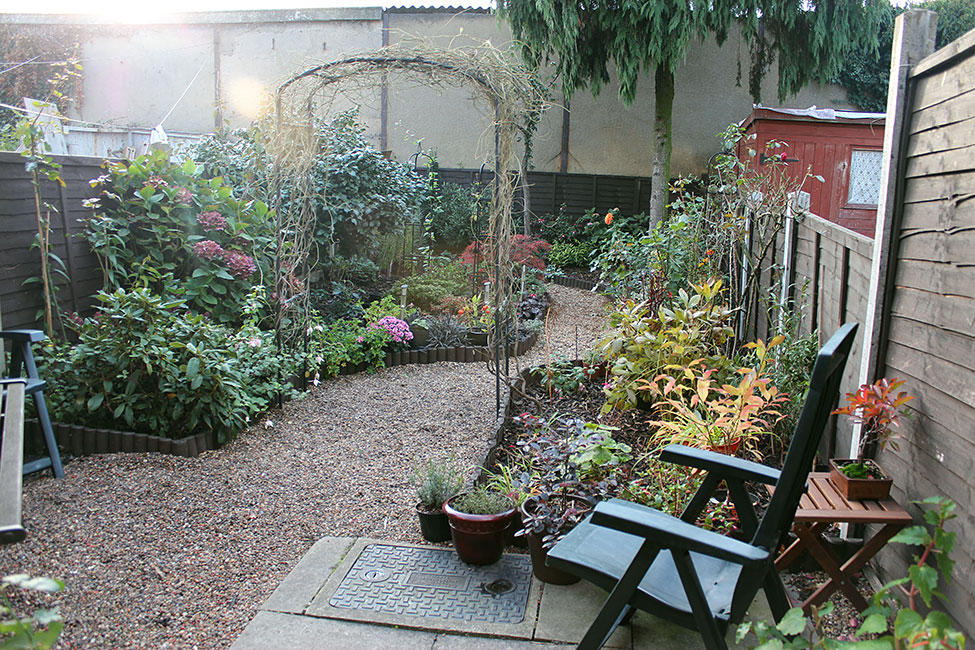 The garden is colourful with very autumnal tones, although some of the perennials have died down already.

Winter is right around the corner and if the forecasters are anything to go by, we are in for our third cold winter in a row. I must admit I dread the thought of a long, cold winter after the dismal spring and summer we have had – it's going to feel very long till spring again...The novelty of breaking weather records over and over has long past. But I am enjoying my garden no matter what month we are in, as long as it isn't raining I can always find something to do out there. And when it is really cold I put on my Norwegian winter coat which I used many winters down to minus 35 Celsius, and even below at times – thankfully we are never going to get temperatures like that in London, although when it's minus 5 and strong wind from the River Thames I sometimes think to myself that I would rather have really cold, dry mountain air at minus 35 :-)
Speaking of extreme weather, let me finish this post with a sincere hope that all my gardening friends on the US East Coast has survived the storm Sandy and that you are not too much affected by the aftermath - you are in my thoughts. Until next time, take care.