You can have fuchsias in flower from early summer until first frost, depending on which type you have and things like temperature and sun level. They don't like too much sun and heat and will flower nicely in deep shade, although later than with some level of sun. This year has been a strange one for us all here in UK, with a cold and wet spring and most of the summer. My fuchsias didn't start to flower until August and haven't really taken off until the last couple of weeks!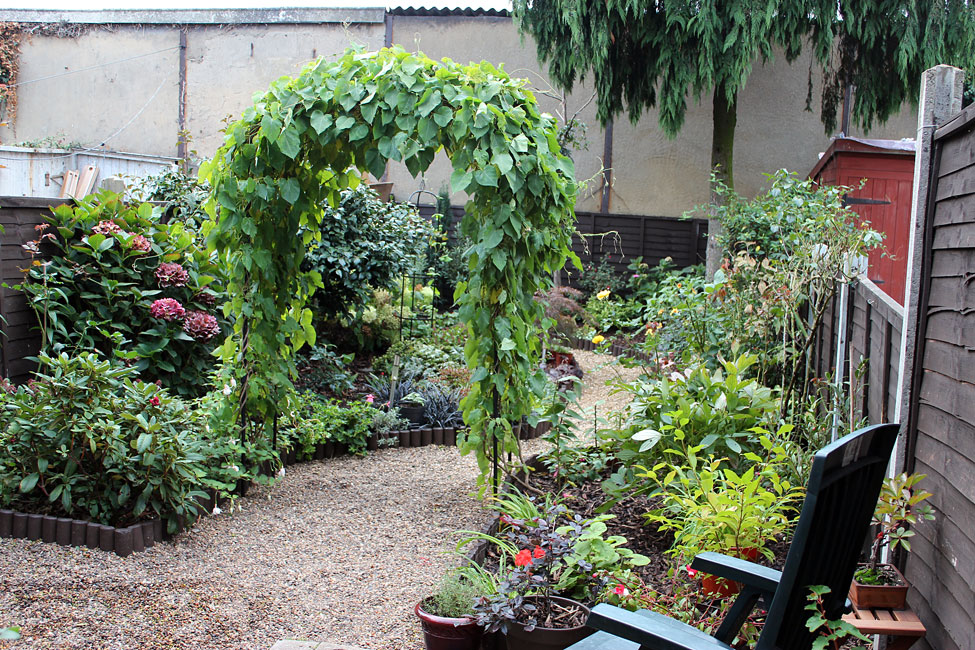 So when the rest of my garden is winding down for the autumn, these lovely plants keep flowering their hearts out until first frost, which can be as late as February some years here in London. I never lift my fuchsias over winter, even those labelled annuals, bedding or non-hardy, I simply pile up a bit of bark around the stems and leave them to it. Next spring I wait until they have started putting on leaves and then I cut off any dead branches from the year before. I have so-called non-hardy fuchsias that have survived both in the ground and in pots for many years this way – despite several winters with prolonged frost lately. I think these plants are tougher than we give them credit for! In total I have 13 fuchsias, but I have room for a few more and have some nice ones on my very long plant-wish-list.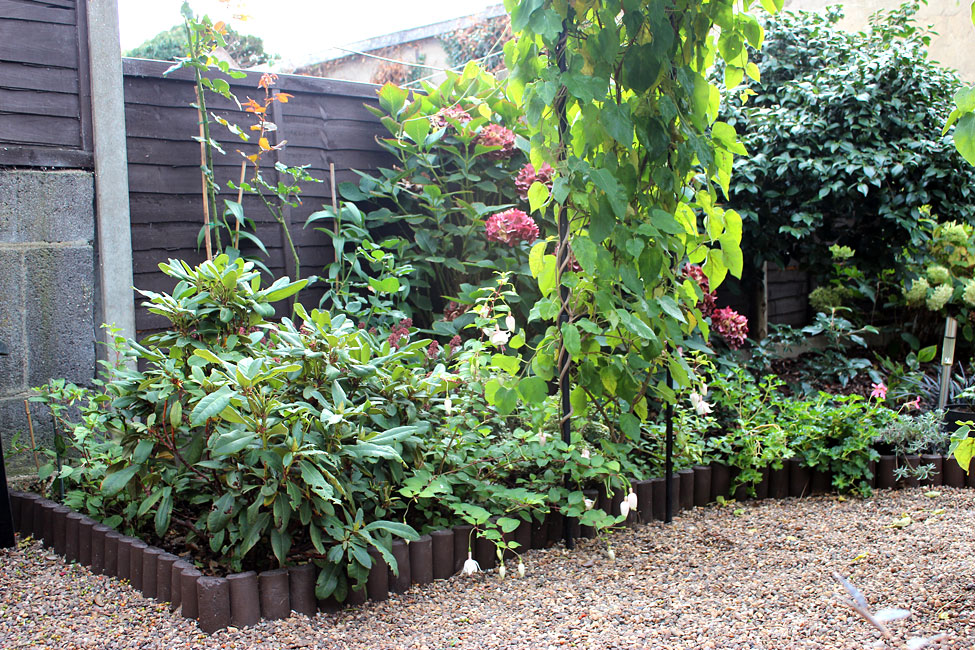 Here is a photo of the left bed, with a mix of evergreens with the 5 Fuchsia 'Annabel in-between.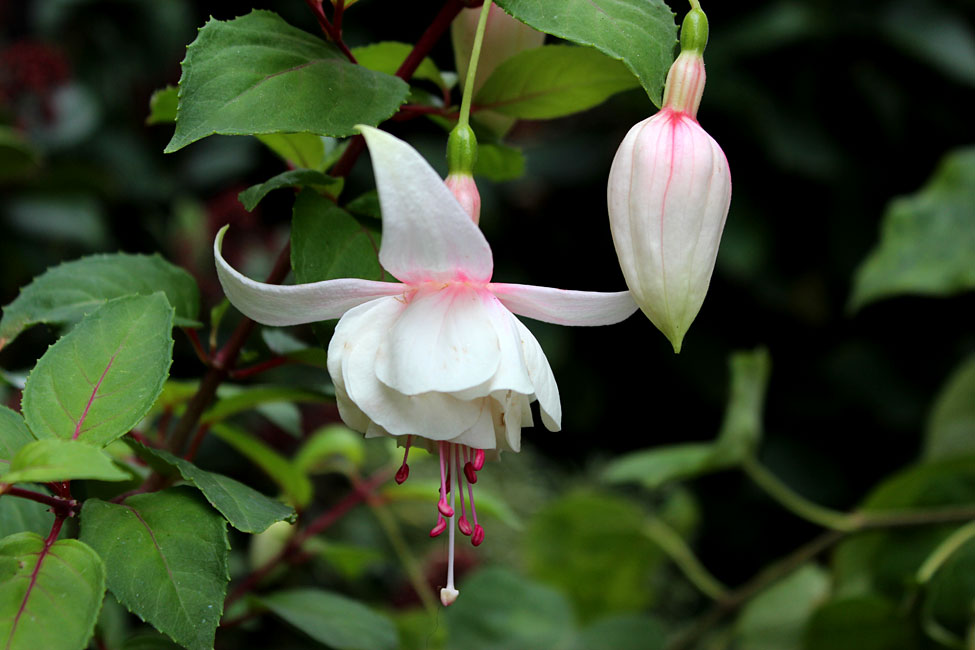 Fuchsia 'Annabel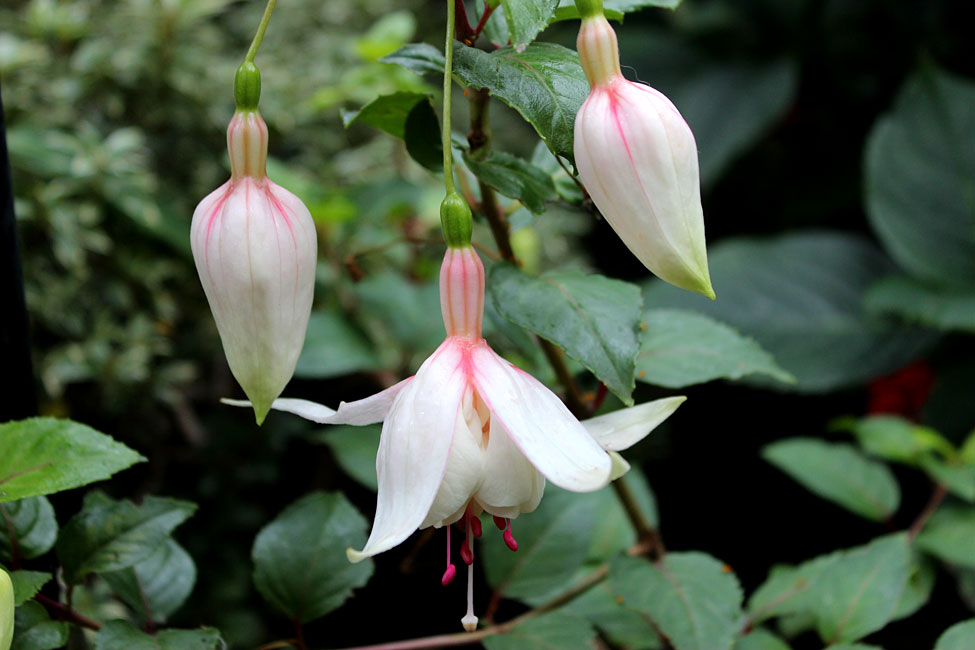 Fuchsia 'Annabel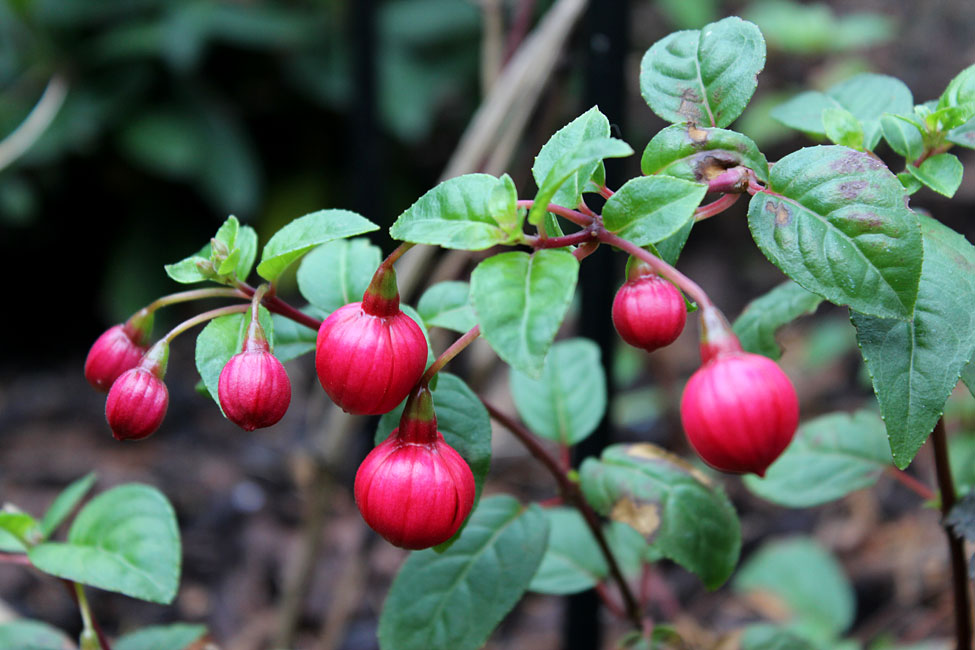 This is a trailing fuchsia, 'Sir Matt Busby', I have 5 of these too, spread out in the garden. This one is just coming into flower.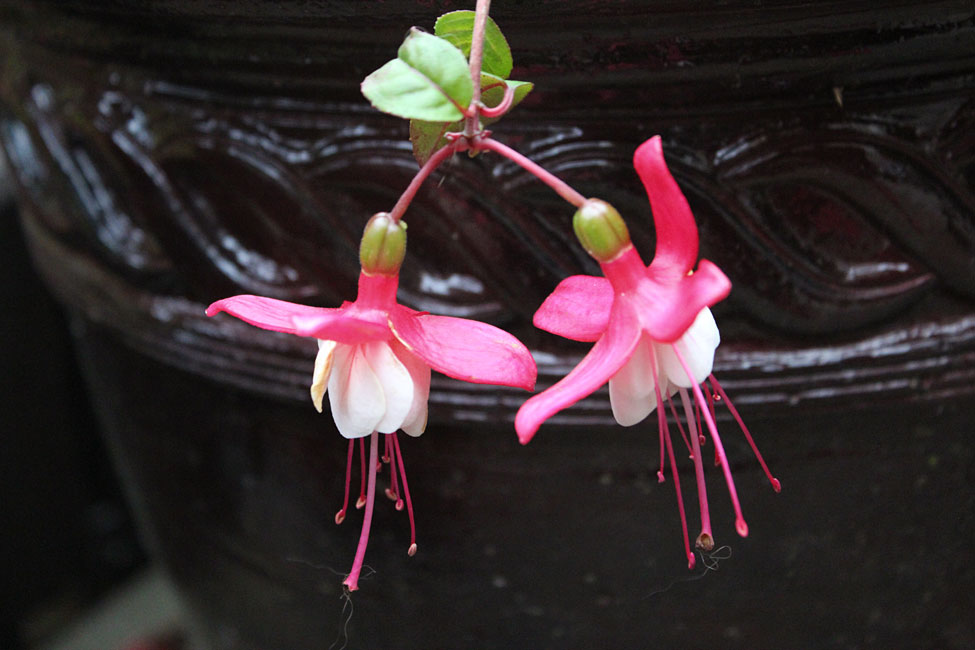 Fuchsia 'Sir Matt Busby' again, this one is in a tub in a sunny position and has been flowering since late August.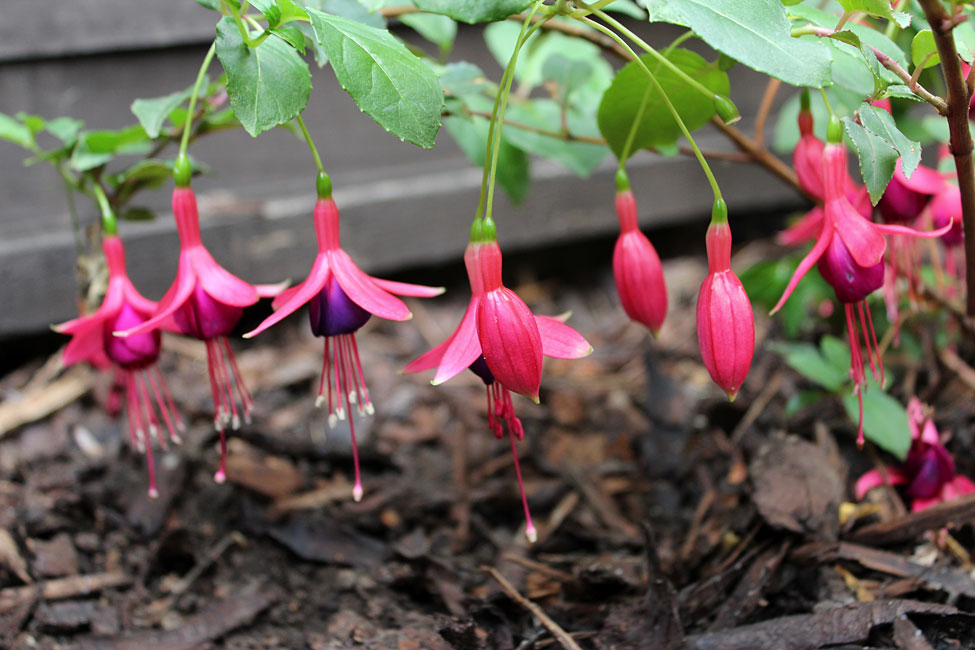 This is Fuchsia 'Mrs Popple', a hardy fuchsia, new of this year. She is already a stunner!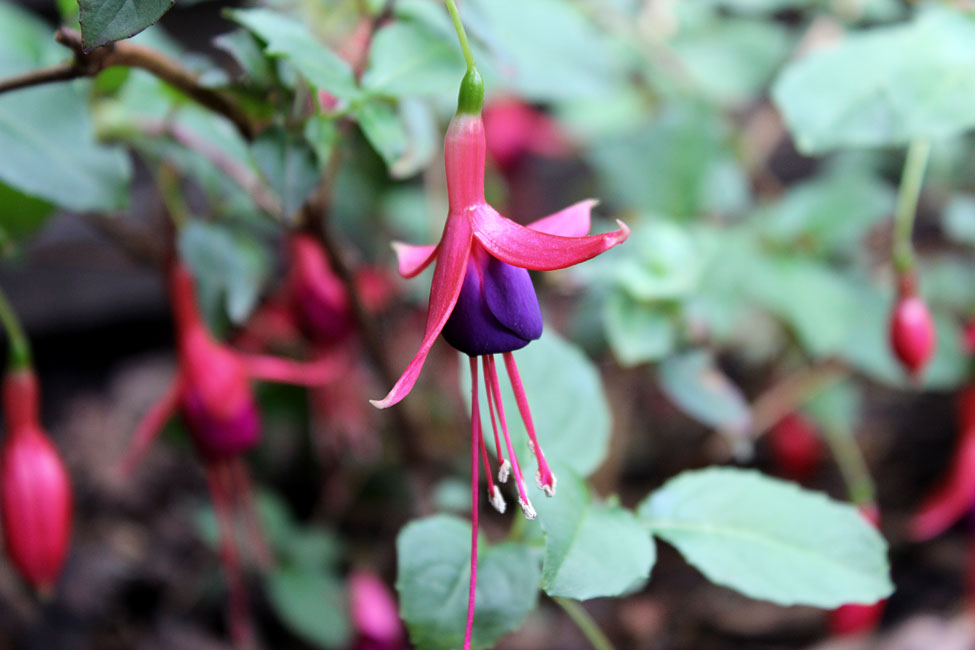 Fuchsia 'Mrs Popple' again, look at that deep blue colour!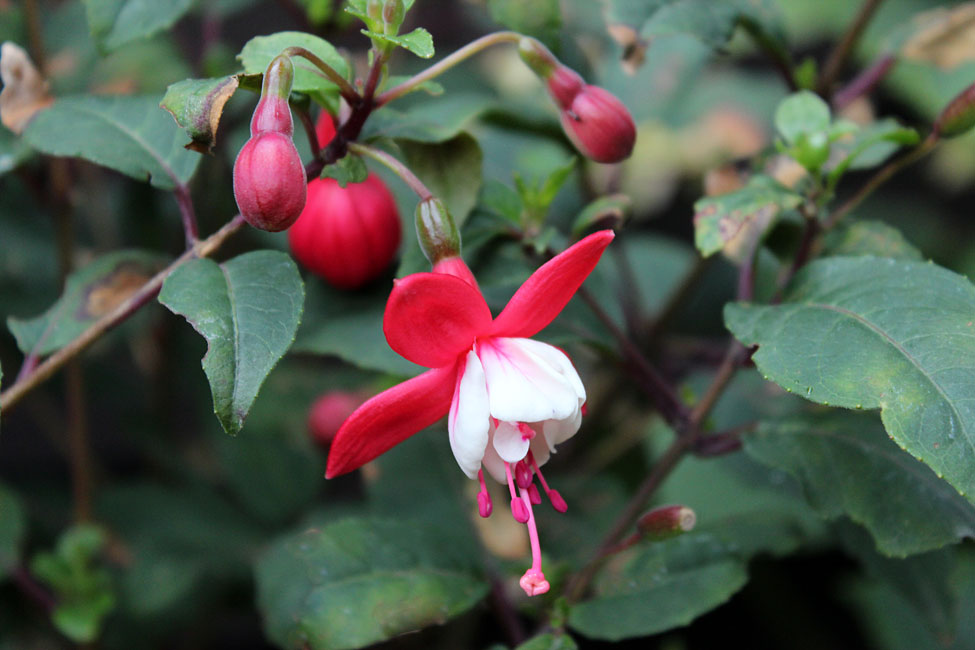 And this is a non-hardy fuchsia I bought as bedding plant some years ago. It didn't have a name so I am just calling it red and white.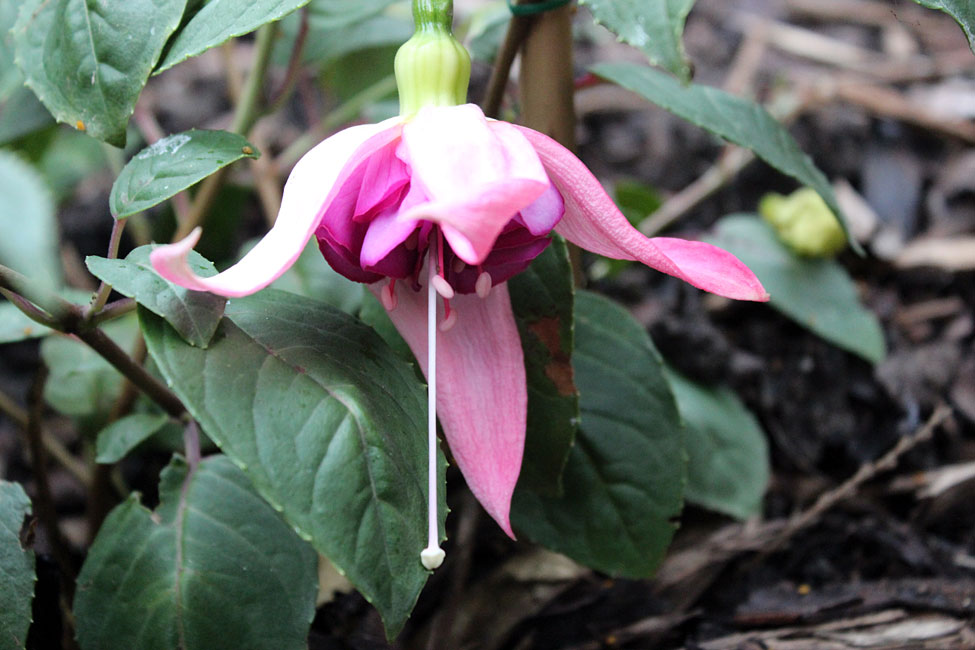 This is my prima ballerina in the garden, Fuchsia 'Bella Rosella', deep purple just when it opens....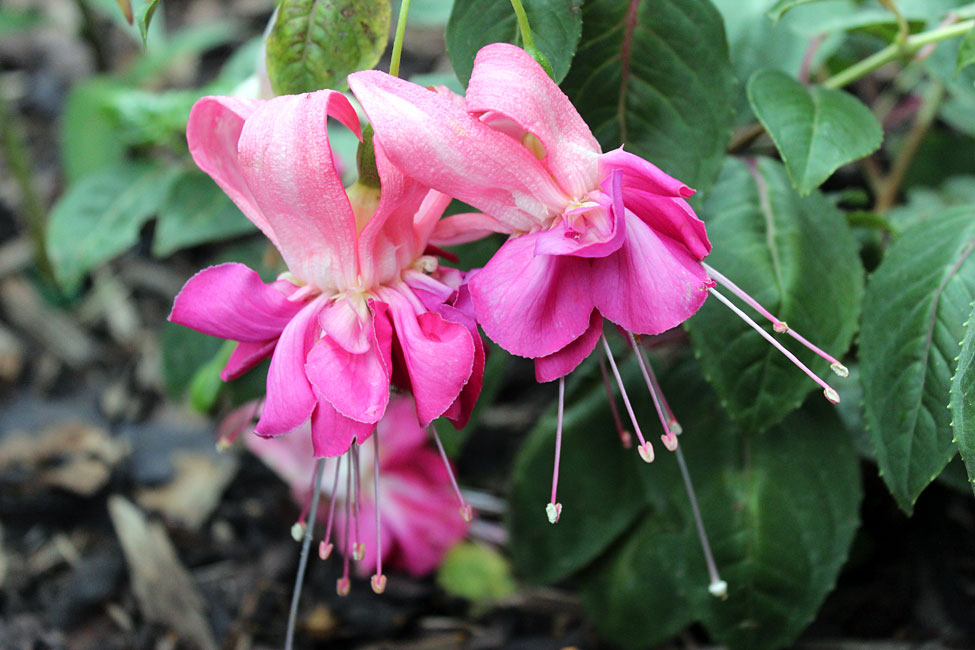 ...and more uniform pink when fully opened. They are almost as big as the size of my palm.

Fuchsias are easy to care for, just remember to remove faded flowers and seedpods, as the seedpods will turn into fruit and reduce the production of new flowers. Fuchsias flowers for months on end, are great for those shady spots where other plants will struggle and come in all sizes and colours. Who can ask for more?! Until next time, take care.