My Blog-in-a-book came in the post from the printers today! I can't tell you how exciting it is to finally see my own product presented in a book. I have been posting things on the Internet since 1999, starting with the very first baby steps I took playing with web design and graphic design back then and although I now, 13 years later have many more people visiting my website than I could ever imagine, and same goes for my blog for that matter – my books still stands for something special to me.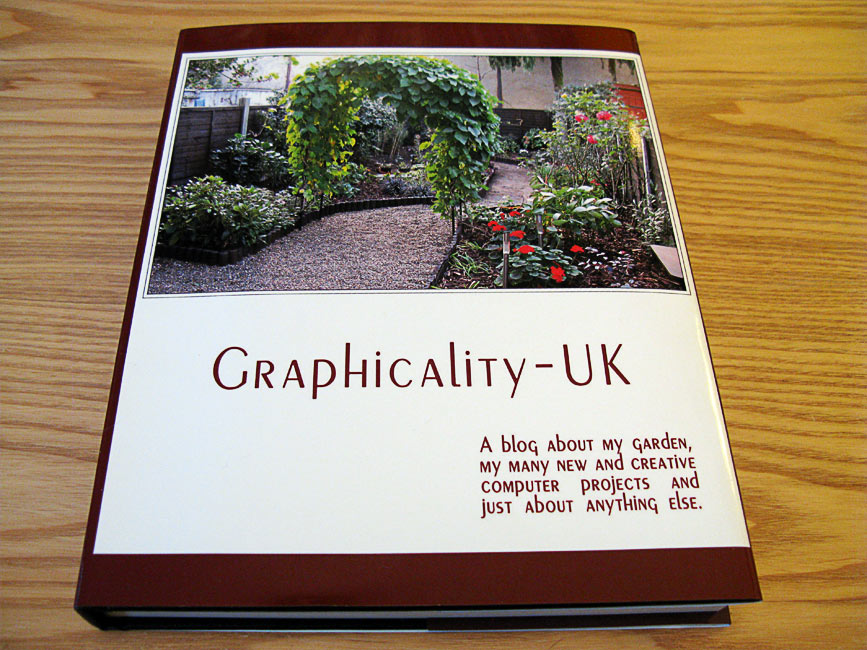 Self publishing is a funny thing. You are the writer, cover designer, proof reader, agent, publisher and marketing director, all in the same person. No-one to blame if something goes wrong and all the glory to yourself if things go well. I would say proof reading is probably the most difficult and loneliest job of them all, and it really annoys me when I discover errors that I should have weeded out through all that reading through I do, but after a while you just go blind!! You should never ever proof read your own book, but I guess many people have the same problem as me, who do you ask? I certainly can't pay anyone to do the job, and with a book of 342 pages it would be a big ask to hand it over to a friend or a family member. So I proof read my own books….and sometimes there will be an error here and there that should not have slipped through :-)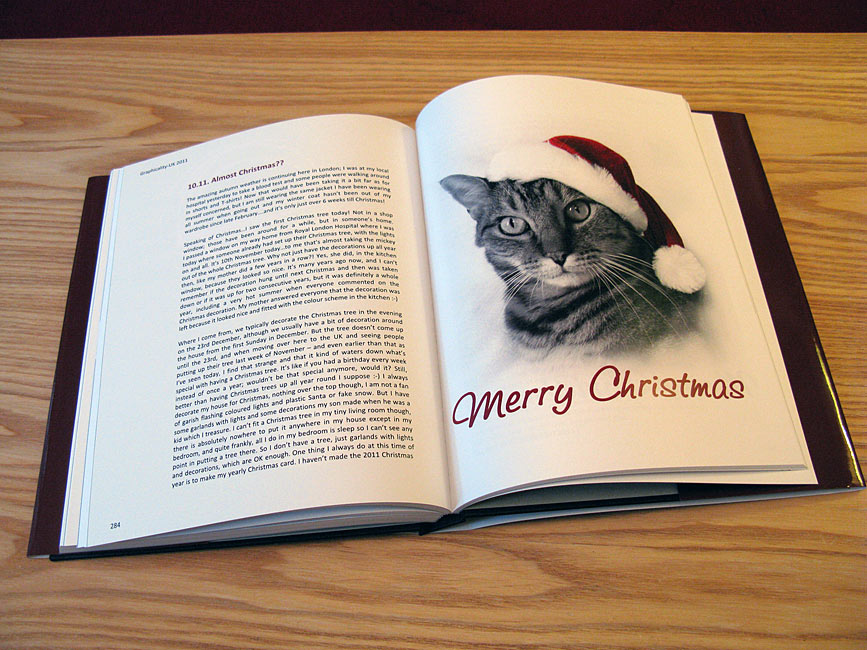 Here you can read a bit more about the process of making your blog into a book, I wrote a post last month with a couple of hints and tips and
YOU CAN FIND IT HERE.
My book is printed by Blurb, but there are many companies that offer the same service, some of which I looked into before starting this project. This company does not offer to have your blog messages included, and I hope that will be changed by the time I have to decide which company to use for my 2012 book, because yes, I certainly will do it again! But I think I will do some changes to the layout next time, perhaps put a bit more effort into making the pictures of better quality, which means using the high resolution original instead of the low resolution I usually upload with my posts. I know I will make a lot of work for myself that way, but I think it will be worth it. The compromise I have done with this book is to include just some of the pictures in a larger version in the book, as you can see from this picture of the book. If you want to you can
CLICK HERE TO SEE THE WHOLE BOOK
at Blurb, click on the book, wait for it to load, then click on the View Fullscreen in the bottom right corner, then you can turn the pages just as in a normal book.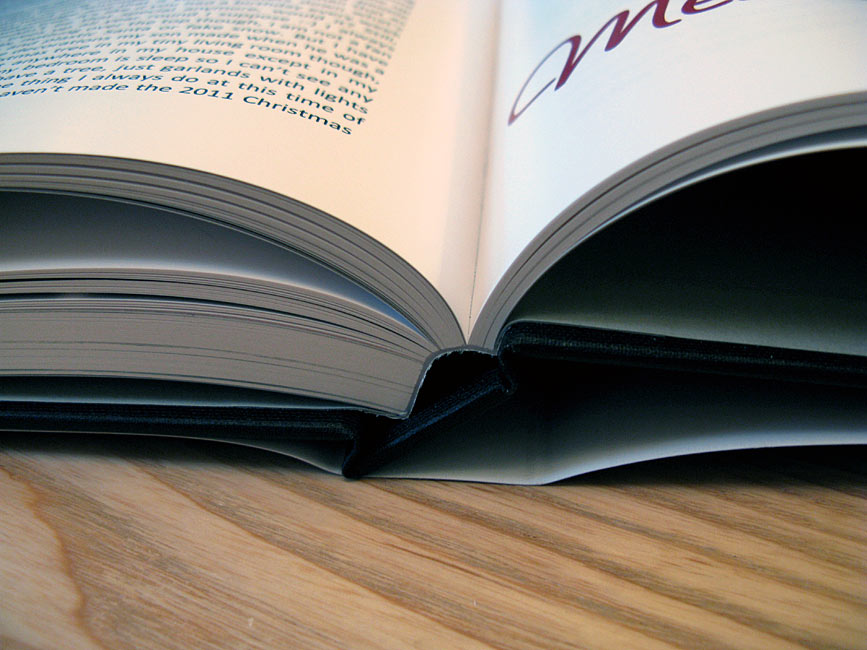 And here is a close-up of the spine, just to show you the finish. The books are not sown but glued, something I was a bit sceptical about with the first few books I bought, but those books have been read quite a few times and show no signs of wear and tear so I guess this will be good enough. Blurb call their books 'Book Store Quality', I guess I would have liked to have 'Library Quality', but I suppose that would have pushed the price even further up! I won't lie, cheap they ain't these books; you have to remember they are printing one book at the time, not thousands of each. But you got a choice between several types of covers and papers although since I made a brick of 342 pages, my book had too many pages for their premium paper; they only deliver premium paper up to 240 pages. For my gardening books I have used their Premium Lustre Finish paper, which makes gorgeous photos. But their standard paper was surprisingly thick and more than good enough for a book which is mainly about the text and not so much about the photos. So at 342 pages standard paper this is still quite a brick, it actually weighs 1.378 kg! I guess I had a lot on my mind in 2011…
Are you still wondering if you should save your blog for your descendants and future generations? I can warmly recommend it, but be warned; making books is very addictive, before you know it you will want to make a book about your garden and your favourite flowers and your pets and your other hobbies and well, just about anything really!
I am just a few weeks away from finishing book number 6 which I have made partly parallel with my blog book, I just need the day extended with 6-8 hours so I can manage to do everything I need to do and still work on my computer in the evening. Anyone know a good place I can send in an application for an extension of the day?? Until next time, take care :-)