Hi everybody, just a quick post to all of you who has been annoyed by Blogger's recent change in word verification of post messages. You know, those often impossible to read words you have to write, in order to send your message. These words are called captcha and are meant to prevent spam, but they seem to prevent legitimate people from leaving messages too, as sometimes it is just impossible to find out what the words are!
If you have a Blogger blog and want to get rid of your word verification, please read on, because I sat down tonight and decided that I just had to find out how to remove it, and I will let you in on what seems to be a well kept secret by Blogger. First of all, you might not know that your messages require word verification, as I didn't know until I was told by several of my readers. If you leave messages on your own blog, you are logged in and Blogger kindly let you leave messages on your own blog without demanding word verification. So to check if your Blogger blog now has the dreaded verification you need to visit your blog using a different browser than you normally use, or use a different computer or ask someone else to check for you. If you now have word verification, and want to remove it, here is how to:
Blogger switched to new interface last year, you know the bit where settings and design and template and all that stuff is. And one of the options in settings is Comments. But they didn't bring everything they had on the old interface regarding Comments; you can no longer answer Yes or No to whether you want word verification. Why?? No idea, but I guess they would want all of us to have it to prevent spam. But you can still access the old interface, and the option to say No to word verification is still there, so all you do is to go back to the old, say No to word verification and then you go back to the new interface after you have saved. So simple when you know how to….but it shouldn't be necessary to go this round-about way to choose preferences on our own blogs.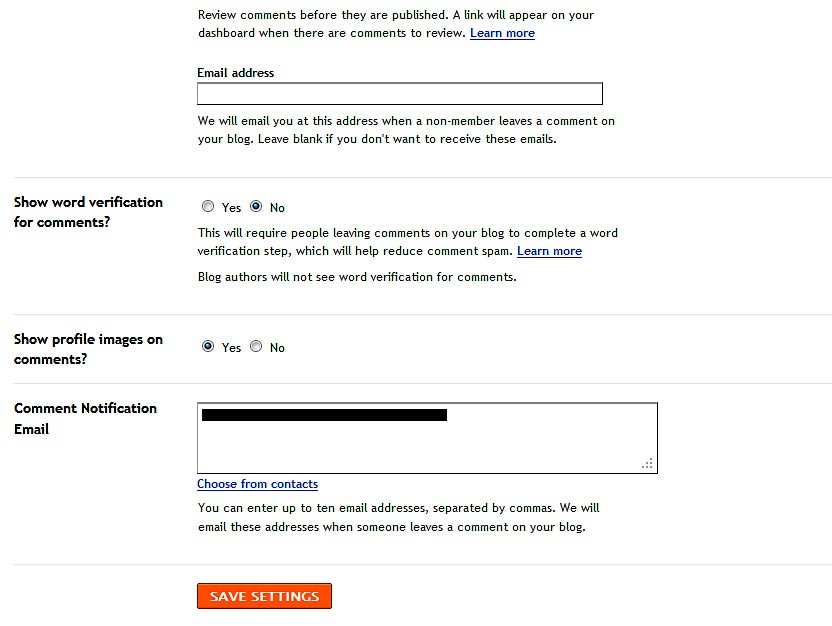 Open the overview in the dashboard and click the gear icon in the top right corner to open the menu that has the link to go back to the old interface. Click on the Settings page, then choose Comments. You can disable word verification there, see the screen print (Click picture to see a larger version). Save changes. Go back to Dashboard and return to the new interface with the link near the top that says 'Try the updated Blogger interface'.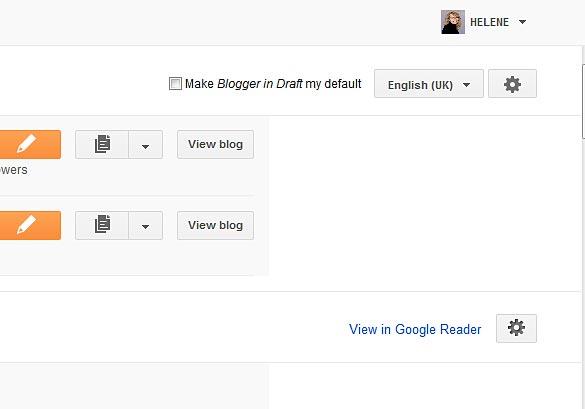 NB! If you can't see the gear icon: you can't be in draft.blogger.com, you have to be in blogger.com to change between the old and the new interface. Check if you have a box like on this screen print and if it is ticked, un-tick it and re-load the page (Click picture to see a larger version). You should now be able to see the gear icon. Follow the instructions above.
That's it, no more word verification! A cautionary advice though. Word verification or Captcha is invented for a reason….if you used to have a lot of spam and that's got a lot better lately, that might be due to the default introduction of word verification. If you remove it, the spam might return. But if you have one spam message every 3 months or so, like me, and don't really find it taxing to keep on top of it, then go ahead and remove the word verification, you can always put it back on if you find you get loads of spam.
Hope this was useful to you, and now there is no excuse not to leave messages on my blog :-)
Take care!